Norton Rose today announced it will combine with U.S. law firm Fulbright & Jaworski filling in a key gap for the international legal practice.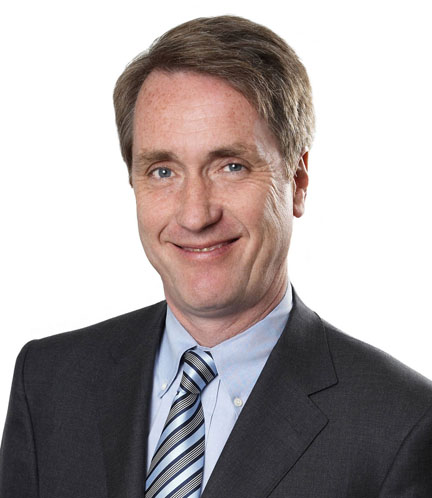 As of June 1, 2013, the global legal giant will be known as Norton Rose Fulbright. It will have 3,800 lawyers and be a top 10 global legal practice by gross revenue and by number of lawyers with 55 offices internationally, including 11 offices and 800 lawyers in the U.S. in Austin, Dallas, Denver, Houston, Los Angeles, Minneapolis, New York, Pittsburgh, San Antonio, St Louis and Washington D.C. Norton Rose Fulbright will also have a new office in Riyadh and additional strength in London, Dubai, Beijing, Hong Kong, and Munich.
"This has certainly been an import piece of the puzzle," John Coleman, managing partner of Norton Rose in Canada, told Legal Feeds this morning. "The U.S. is a key market for around the world but particularly for the Canadian market. It completes us on a north-south basis."
The firm is focusing on growing its operations with "boots on the ground" and not using referrals as a long-term strategy said Coleman. He noted the firm's focus on six main industries in all of its mergers has meant there are also limited conflicts. "Remarkably this is not a combination rife with many conflicts."
Since the former Ogilvy Renault announced its merger plans with Norton Rose in November 2010, the question of an American partner has been on everyone's lips. Coleman noted it had a number of American suitors but Fulbright & Jaworski was the best fit culturally and in terms of strategic business growth.
"They complement and reinforce in Canada and around the world" Norton Rose's primary industry focuses, says Coleman. "[Fulbright] matches all the things we need and want."
Coleman particularly points to the U.S. firm's expertise in energy, which dovetails with the strong energy practice of the former Calgary-based Macleod Dixon, which officially joined Norton Rose in January 2012 at the same time as a marriage with South African firm Deneys Reitz.
"This will consolidate our position as a global energy powerhouse," said Bill Tuer, a Calgary-based member of Norton Rose Group's executive committee and former managing partner of Macleod Dixon.
In addition to energy, the firm will be strong in the areas of litigation and dispute resolution; corporate; intellectual property; and banking and finance. Intellectual property, pharmaceuticals and life sciences (including healthcare) will also be key, said Coleman. Tapping into a growing market, the firm will be establishing a global regulatory and investigations practice.
Fulbright's chairman elect Kenneth L. Stewart commented: "This is a smart combination of two groups whose geographic presence, capabilities and client service cultures are strongly complementary. The combined organization will provide the experience, insight and service our clients need everywhere they do business around the world."
Coleman said the firm will continue to operate using the verein structure and operating under a global executive committee.
According to
The Lawyer
, the firms' combined revenues will come to roughly $1.9B (£1.2B), with Norton Rose turning over $1.32M in 2011-12, according to The Lawyer UK 200 2012, while Fulbright's 2011 income was roughly $580M.
Martyr will continue as CEO of Norton Rose Fulbright. Stewart will continue as U.S. managing partner of Fulbright and take a senior position on Norton Rose Fulbright's global executive committee. Canadian Norman Steinberg is the global chairman of the firm.