Editor's note: The last paragraph has been amended to fix names.
Noted constitutional lawyer Nathan Whitling is leaving Edmonton's Parlee McLaws LLP for Fraser Milner Casgrain LLP's office in the Alberta capital.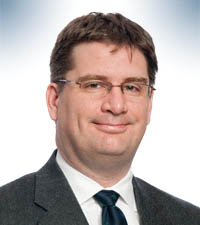 Whitling, who's probably best known for his role in the defence of Guantanamo Bay detainee Omar Khadr, is joining FMC's litigation team with a focus on constitutional law. "We are delighted to have a lawyer of Nathan Whitling's calibre joining the FMC team," said Dennis Picco, the firm's managing partner in Edmonton. "His broad experience, deep knowledge, and a nuanced understanding of constitutional law will enhance the leadership of FMC's constitutional practice."
Whitling acted on a
pro bono
basis as Canadian co-counsel for Khadr along with Dennis Edney. Their multiple appearances on Khadr's behalf resulted in several rulings in his favour, including at the Supreme Court of Canada. Last year, for example, the top court ruled that through Canadian officials' interrogations of Khadr in 2003-04, "Canada actively participated in a process contrary to Canada's international human rights obligations and contributed to Mr. Khadr's ongoing detention so as to deprive him of his right to liberty and security of the person."
In addition to such high-profile cases, Whitling largely focuses on commercial litigation, representing companies involved in commercial and contractual disputes as well as business torts. He also acts for First Nations in aboriginal and treaty rights matters and works on other human rights cases.
"FMC is one of the leading law firms in Edmonton and has a particular focus on doing
pro bono
work. . . . That's always been something I've been interested in doing as a sideline," Whitling tells Legal Feeds.
Whitling notes FMC has an active constitutional law practice in Alberta including partner Thomas Wakeling. In one major recent constitutional law case FMC partner Brian Foster and litigation counsel David Tavender acted for the Alberta government regarding the planned national securities regulator, he says.