A new advisory group set up to examine aboriginal justice issues in Ontario will hold its first meeting today.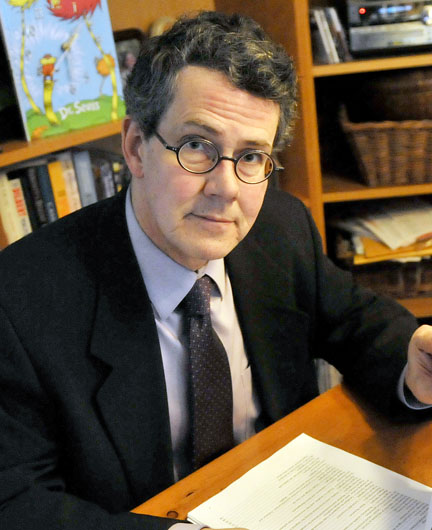 Representatives from the Law Society of Upper Canada, Legal Aid Ontario, and aboriginal communities are part of the 12-member advisory group, which will look into the challenges First Nations communities face in the justice system.
The committee is a response to one of the recommendations of former Supreme Court Justice Frank Iacobucci's
2013 report
on aboriginal representation on juries
. His report found the relationship between the justice system and First Nations is "quite frankly in crisis."
Iacobucci's report highlighted the estrangement of aboriginal communities from the justice system despite being incarcerated at a much higher rate than the general population.
Former Ontario deputy attorney general Murray Segal and Warren White, the grand chief of Grand Council Treaty 3, chair the new committee.
"There is much our government still needs to learn about the ways aboriginal peoples experience our justice system. I know that the advisory group members' wisdom will help us better understand current challenges, and I'd like to thank the members for the work they are doing," said Ontario Attorney General Madeline Meilleur in a statement. "I am confident that we will be better able to overcome these challenges with greater collaboration between government and our aboriginal partners."
David McRobert, a member of the Ontario Bar Association's aboriginal law section, says he hopes the committee will look at aboriginal justice issues in the context of broader problems facing First Nations communities. The committee shouldn't "tinker around the edges of problems aboriginals . . . have lived with and known for decades, if not for centuries," he says.
"I just hope that they get the only way some of these problems are really going to be addressed in the long term is through a deeper social change, which is going to require the government to look at what is happening in these northern communities," he says, adding unemployment, education, lack of access to clean water, and mental health are all issues that should be considered.
McRobert adds he's hoping the leaders of the Idle No More movement will step up to contribute to the work of this committee.
His concern, McRobert says, is some of the members of the advisory group may be more powerful and able to sway the conversation more than others.
"I believe the effectiveness of the advisory group would be enhanced if the representatives of First Nations communities and constituencies are properly resourced and supported so they can participate fully," he says. "Otherwise the representatives of larger and more powerful stakeholders such as the LSUC and the LAO may shape the recommendations offered."