An impaired driving-related conviction has been
quashed
by an Ontario Superior Court judge because a police officer concluded that responding "yeah yeah" in a flippant fashion, meant the accused had waived his right to contact counsel.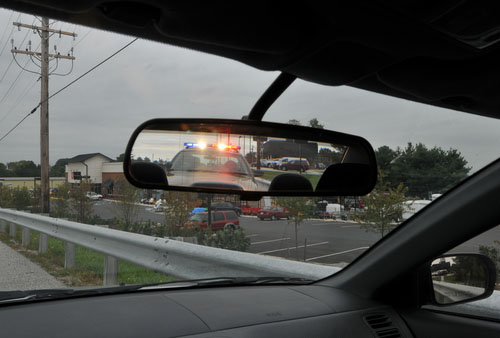 Justice Brian Abrams ordered a new trial for Andre Ouimet who had been convicted by a provincial court judge in the eastern Ontario town of Cornwall for failing to provide a breath sample.
The issue before the court was whether Ouimet's Charter rights were violated when he was informed of his right to a lawyer and he responded "yeah yeah" in what police described as a dismissive tone.
"That is to say, that yeah, yeah, meant no," wrote Abrams in his May 15 ruling, in outlining the position of police and the Crown.
Ouimet was stopped by Cornwall police on suspicion of being impaired. After his response to police, the officer made no further attempt to see if Ouimet wanted to contact a lawyer. Ouimet was charged after he refused to provide a breath sample.
Provincial Court Justice Bruce McPhee convicted Ouimet and accepted the testimony of police as to what "yeah yeah" meant.
In the appeal of that decision, Abrams agreed with the arguments of Ouimet's lawyer James Foord, that an informed waiver of the right to counsel cannot be based on the tone of an affirmative response.
"The appellant may have actually been flippant, cavalier, dismissive and even annoying in his dealings with the officer, but tone of speech and attitude cannot, in the absence of further inquiry, be used to lower the high standard required for a clear and unequivocal waiver of an accused's right to counsel," wrote Abrams.
The Superior Court decision is a reminder of a straightforward obligation for police, says Foord, a partner at Foord Davies LLP in Ottawa.
"We are talking about a fundamental right, when someone is at a power disadvantage," says Foord. "It would not take very much effort for an officer to inquire further, if there is any ambiguity" to a question about whether someone is waiving a right to counsel.
"Yeah, yeah" can have more than one meaning, Foord agrees. But that is why police have to ask follow up questions, he says.
Abrams, who was an RCMP officer for 18 years before entering the practice of law, rejected the Crown's submission that the evidence should be admitted because the officer was acting in good faith.
"Though perhaps not a flagrant breach, this misconduct amounts to a serious infringement of the appellant's Charter rights. The officer should have known his Charter obligations during this routine impaired driving investigation. The conduct here is in the category of behavior from which the court should be concerned to disassociate itself," Abrams wrote.