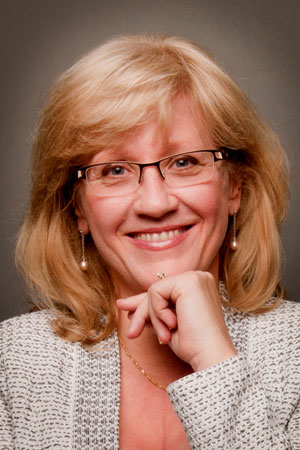 During my term representing the Ontario Bar Association, I met many individuals keen on the possibility of working in a sole and small firm, and willing to relocate to do so. There were law and articling students, lawyers wanting to leave a big firm, and others lawyers moving to Canada. But few knew how to proceed other than by following up on the few job ads posted.
It is easy to understand why. In law schools, there is no annual massive recruitment process for small firms such as that organized by the larger firms. There is no "go-to" source for sole and small law firm employment. The positions that could exist may not be widely advertised.
In Ontario, data from the Law Society of Upper Canada showed that more than 40 per cent of those practising law are over the age of 50, with 11 per cent being over the age of 65.
When the data is broken down further, Toronto has the youngest average age with 57 per cent of lawyers under 65. The flip side is that in some of the other Ontario regions, lawyers over 50 represent the majority. In some areas, 17 per cent of the lawyers practising are over 65. This spells opportunity for a young lawyer.
Many older lawyers have yet to create a succession plan. They are either "too busy" to plan for retirement or assume time will always be on their side. This is a dangerous assumption since finding the right person to take over a practice or transitioning a practice successfully can be a time-consuming project. Those who should be hiring new lawyers to replace them may not yet have realized the need to do so.
What is the person who wants to work in a sole and small firm to do? Here is my advice.
First, decide on a geographical area where you would consider living. General statistics are available online (population, price of housing, available schools, place of worship, etc.) and a local chamber of commerce can provide you with additional lifestyle community information.
Consider the number of lawyers in the area for the general population. There are wide differences in the number of lawyers per 1,000 of population across the country. Even more so if you are contemplating a specialized practice. Keep in mind that the competition for employment is greatest in cities with law schools, and decreases as one moves away from the major urban centres.
Check out the local law association, and visit its law library. Its bulletin board can be a source for positions. Smaller communities usually work by word of mouth however, and the librarian may be a great source of employment information.
Review law directories, in particular legal directories listing year of call of lawyers in that community. This is very important as you want to identify lawyers with early years of call, such as the 1970s or earlier. Someone called in 1975 would today have been practising 40 years and could be contemplating retirement. Ideally, you will find one working on his or her own or with others of a similar era of call, who could be open to involving you in their succession plan.
These senior lawyers are an accident or an illness away from having to suddenly leave their practice, which after so many years of practice, is likely well established.
Google prospects to find out if that lawyer's community or political involvements are compatible with your own. If your interest is in courtroom work, search their reported cases. I have previously written on the
importance of "fit"
which is important for successful mentoring/transition.
Ideally, most about-to-retire lawyers want someone to take over their practice rather than walking away into the sunset and having the law society take over. If you are lucky, they have recognized their needs. Perhaps they might have been too busy to take steps towards planning their retirement.
Such individuals should be open in being approached and exploring a solution beneficial to all parties. You may then need to be creative. For example, divide yourself between two or three "older" lawyers, or even volunteer on a test basis while you find the right environment to learn and grow your practice.
Working for or building a small or sole practice can be an exhilarating and terrifying experience. Your entrepreneurial and business skills, in addition to legal skills, are thrown into the fire. Your input into the firm is highly valued. Finding a firm is no easy task, and may take some trial and error. But when you find the right fit, you will never look back.
This article was written in collaboration with Kevin Cheung.