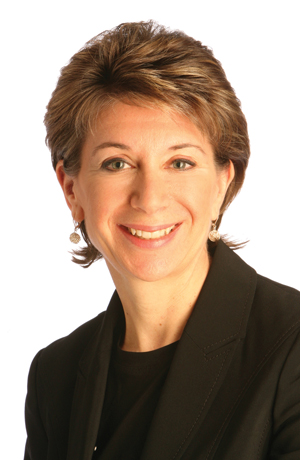 Laurie Pawlitza was elected to a second term as treasurer of the Law Society of Upper Canada this morning.
By convention, Convocation elects treasurers to their second term by acclaim, and Pawlitza was the only candidate nominated.
"This year has certainly been a year of change," Pawlitza said. "As I look around the room, it's clear our governance reforms have borne fruit. We've got 40 per cent of elected benchers who are new. I think we've got an excellent balance of experience and fresh ideas, and that's going to stand us in very good stead."
Pawlitza added that she's looking forward to tackling issues such as the articling crisis during a period of change for the profession. "The profession is growing rapidly, and we as the regulator have to adapt to change in a responsive way if we are to ensure competence but make sure our licensing process keeps up with the times," she said.
One of the first orders of business in her second term was to officially set up the articling task force announced last month. Pawlitza will be joined on the task force by Tom Conway, Raj Anand, Vern Krishna, Dow Marmur, Janet Minor, and Paul Schabas. New benchers Adriana Doyle, Jacqueline Horvat, Barbara Murhcie, Joseph Sullivan, and Peter Wardle are also on the panel.
The task force has been given a $75,000 budget and will examine historic approaches to articling as well as consider additional and alternative options. A final report is due by May 2012, although interim reports will also be provided periodically to Convocation.