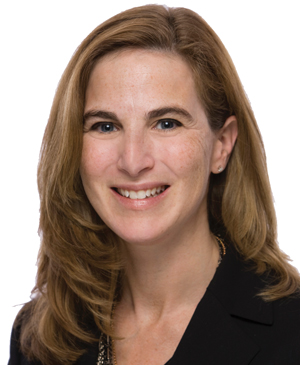 Financiers may discuss bulls and bears until the cows come home, but 2009 will go down as the year of the ox. That is, the economy has been slow, lumbering, and in need of a firm shove.
But amid signs that the sluggish beast is scrambling back to its feet, there is also cause for optimism in the legal profession, according to a survey conducted by Robert Half Legal.

The survey shows many firms finding themselves in need of additional staff, particularly in "hot practice areas," says Chad Volkert, executive director of Robert Half Legal.

"For candidates looking for opportunities, this has to be a positive sign," he says.

He notes that most firms remain cautious about hiring, but business is picking up in key practice areas, including bankruptcy and foreclosures, litigation, and energy and environmental law.

Practice area expertise was cited in the survey as the most important criteria in hiring mid-level associates, garnering about half of the votes among 150 lawyers canvassed at large law firms in Canada and the United States.

"Even firms that don't have those busy practice areas are still finding they cut too many staff members," says Volkert.

He adds that many firms that laid off employees are finding more work coming their way and now need to take on temporary project staff and paralegals.

Of course, the volume of layoffs at Canadian firms in response to the global recession paled in comparison to those in the United States, and particularly in New York, where many venerable firms slashed their payrolls while others shut their doors completely.

The bloodletting in New York, however, may have had residual benefits for Ontario firms that are now choosing from an exceptional pool of law students this year, according to Nancy Stitt, director of student programs at Goodmans LLP.

Each year, New York firms lure some of the province's top young talent. But the city may have lost some of its lustre, says Stitt.

"There's sure a lot more risk in going to New York than anybody thought."

Since many firms there postponed the start dates of incoming lawyers over the last couple of years, Ontario graduates headed south will find they have two years' worth of deferred associates in line ahead of them, Stitt notes.

Goodmans recently completed its hiring process for next summer, and Stitt says she was struck by the calibre of applicants.

She suspects many more promising law students are choosing to stay in the province. However, the promising economic indicators have not prompted Goodmans to hire any more than usual, she adds.

The process of hiring graduates has a built-in time lag of three years before a new hire can become an associate. That delay helps to insulate the process from the whims of the economy, Stitt says, noting the firm nevertheless didn't cut back on new hires in the depths of the recession.

"It would be short-sighted of us to reduce our future hires," she says.

Economic minds have since deemed that the economy has bounced off of rock bottom.

The Bank of Canada, the U.S. Federal Reserve, and, most recently, the International Monetary Fund have all declared an end to the recession.

As well, stock and commodity markets signal that Canada has entered the early stages of a recovery.

In turn, firms here are seeing business pick up in certain areas, says Stephen Bowman, managing partner at Bennett Jones LLP's Toronto office.

"This resumption of activity is being felt across the legal spectrum," says Bowman.

"All of the law firms will see a return to more predictable activity."

In contrast to markets in the United States, Canada had "healthier market participants" that chose to wait and see while the economic storm passed.

"We're seeing more parties that were on the sidelines because of economic circumstances . . . they're coming back in," says Bowman.

"That's happening broadly in real estate. It's happening in capital markets."

He cites an increase in corporate transactions and financing as well as a surge of bond issuances and initial public offerings.

Still, he adds Bennett Jones isn't planning to peg its hiring practices to the burgeoning economy.

By the same token, Canadian firms didn't react sharply when the economic downturn took hold but instead kept job losses to a minimum.

In fact, the legal profession in Canada was somewhat immune to the same forces that rocked American firms, says Bowman, citing the relative strength of the Canadian economy and financial institutions.