Lawyers cannot use solicitor-client privilege to immunize themselves from findings of contempt, the Supreme Court of Canada ruled today.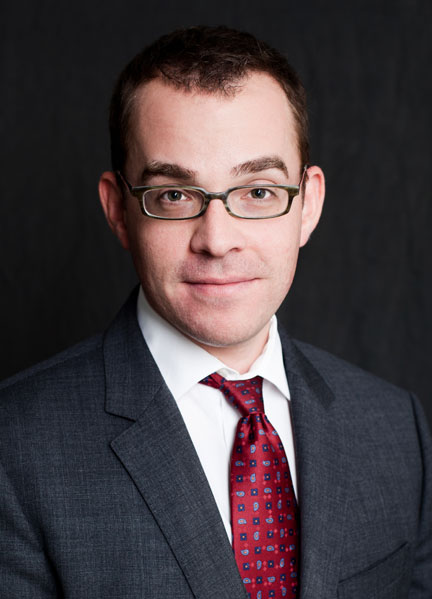 In
Carey v. Laiken
, a seven-judge panel unanimously dismissed an appeal by Peter Carey, a former partner at Fogler Rubinoff LLP (now at Loopstra Nixon LLP), after the Ontario Court of Appeal found him to be in contempt for having violated a Mareva injunction.
The injunction had been sought by the respondent, Judith Laiken, and would have frozen the assets of one of Carey's clients, Peter Sabourin, who was being sued by Laiken for his involvement in a sham offshore investment scheme.
Carey initially held Sabourin's funds in trust, but violated the court order when he sent his client $400,000. Sabourin then absconded with the money and remains at large.
Kevin Toyne, the lawyer at Brauti Thorning Zibarras LLP who represented Laiken, says the decision sends a clear warning to lawyers that they will be held to the same standards as their clients when it comes to court orders.
"It's one of our fundamental duties as officers of the court, to ensure that our clients are complying with court orders and that we ourselves are doing the same thing," he says. "If we fall short of that with respect to personal compliance, we don't get to use our licence to practise law as a defence to the finding of contempt."
Toyne says the decision, written by Justice Thomas Cromwell on behalf of the court, systematically shoots down Carey's numerous defences.
For one, Carey had argued that he could not purge himself of contempt (by returning the disputed funds) because his client had fired him and then absconded with the cash.
Cromwell's decision acknowledges that, while inability to comply is a defence against contempt findings, it does not apply in this case because Carey rendered compliance impossible by his own actions.
"If that argument had been accepted," says Toyne, "it would have almost been encouraging people to render compliance with court orders impossible in order to insulate themselves from a finding of contempt."
Carey also put forward the argument that financial information about the funds in question was protected by solicitor-client privilege — a claim hotly disputed in the case — so he had no choice but to return it to Sabourin, who Carey claimed was in dire straits at the time.
Again, the court rejects the argument outright:
"I will assume, but not decide, that the existence of the funds was privileged at the time of the transfer," Cromwell writes.
"Be that as it may, Mr. Carey's assumed duty to guard solicitor-client privilege did not conflict with his duty to comply with the order. To fulfill both, he needed only to leave the funds in his trust account once they had been deposited there. In doing so, he would have respected any obligations arising from solicitor-client privilege to maintain the confidentiality of the funds and he would have abided by the terms of the Mareva order not to transfer funds held in trust for Mr. Sabourin."
Carey finally argued he was actually not the target of the order — rather, his client Sabourin was. As a result, he should be considered a "stranger to the order."
"The difficulty with that argument was, the order was actually directed to anybody who had knowledge of it," says Toyne, "so the second you find out about the order, you're no longer a stranger to it. And the court said that, as a lawyer for one of the people who was the target of the order, Carey can't be said to be a stranger."
The decision also makes clear that contempt motions are quasi-criminal in nature, and therefore decisions about liability and penalty are, in all but the rarest situations, made at separate stages.
Any mitigating circumstances claimed by Carey — such as his duty to Sabourin as a client — should have been dealt with at the penalty stage. They ultimately do not change the fact that Carey knowingly breached the Mareva order.
Toyne says the ruling reaffirms the 2001 decision on contempt in
T.G. Industries v. Williams
at the Nova Scotia Court of Appeal, also written by Cromwell, and clarifies any confusion with regards to the rare situations when lawyers are found to be in contempt.
"I think it's really helpful guidance for the profession now that the Supreme Court has effectively confirmed what both Justice Cromwell has said, so there's no longer any confusion for the lower courts that hear contempt motions about what's required to do prove civil contempt."