A Vancouver lawyer is getting a chance to take his passion for meteors to a broader audience as a featured speaker part of
TEDx Vancouver
Oct. 21.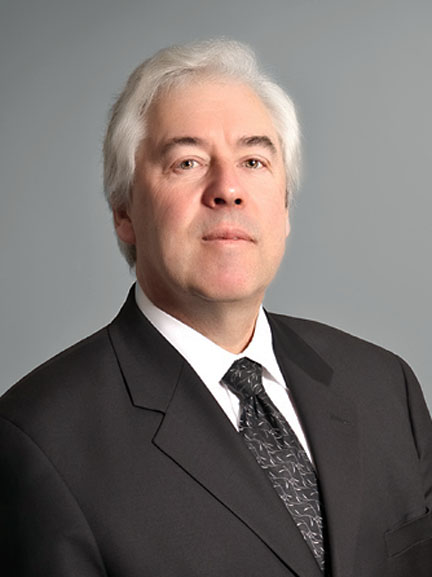 Doug Schmitt is a partner with Alexander Holburn Beaudin + Lang LLP, and a former oceanographer who has been practising maritime law for more than 32 years. On the side, he's also done pro bono work for the
Meteoritical Society
.
"For me this is an amazing experience because I've began helping the Meteoritical Society on a
pro bono
basis years ago and it's turned into this amazing experience — you never know where an interest will take you if you're just willing to put some time into it," he tells
Legal Feeds
from his Vancouver office.
TEDx events are offshoot conferences run by
TED
, a non-profit organization created to share "Ideas Worth Spreading." Since its inception as a four-day conference in 1984, TED has grown to include international conferences and programs.
Drawing on similarities to the law of the sea, Schmitt has become one of the world's few published authors on meteorite law. The Meteoritical Society is a non-profit scholarly organization founded in 1933 to promote the study of extraterrestrial materials. Schmitt sits on the organization's working group drafting the code of ethics for the collection and distribution of meteorites.
His presentation for TEDx will outline the nature of meteors, the potential impact a strike would have, the likelihood of a meteor hitting earth, and measures that have been developed to avert such a strike.
It was Schmitt's legal and scientific background that positioned him to be chosen to give a talk at TEDx in Vancouver on Sunday. Alexander Holburn's business development manager Priscilla Wyrzykowski nominated Schmitt to be a speaker at TEDxVancouver.
Schmitt's a litigator but for the TEDx talk, he says he's had to ramp up the showmanship of his delivery.
"The TED talk coaches say you've got to feel it. If I started doing this kind of performance in the courtroom, the judge would probably lose all faith in what I'm doing. From a lawyer's point of view it's been a lot of fun — it's a real change of pace. I just want to make sure it doesn't affect my abilities as a lawyer in a courtroom the next time I show up in a Federal Court," he jokes.
Schmitt's
pro bono
work with the society has been focused on the fact many countries have laws against exporting meteorites. People have gone to jail for illegally exporting meteorites and violating cultural property conventions in countries such as Oman, Argentina, and Australia.
But it's not so much meteorite law that Schmitt will be focused on for his talk, but the reality that they can and do crash to earth.
"If I mention the cultural property convention it will be a complete flop," quips Schmitt. "I'm going to make those points, but the real issue they want me to talk about is that there is a significant risk of a large asteroid hitting the earth."
About once a month an asteroid explodes in the atmosphere with the force of a nuclear bomb. There are thousands of them being tracked and new ones found every day. Now and then, one does hit and the chances of dying from one of these are the same as dying from a plane crash, says Schmitt.
"We have some technology in place that is being developed," he explains. "What makes this discussion different from being in court is that I can actually tell you my purpose is to save the world from a giant asteroid rather than win my case."
TEDxVancouver is being held live at the Orpheum Theatre in front of about 2,000 people.
"I'm pumped for it; it's just like going to court, you have to be acutely alert. I'm really looking forward to this new experience," says Schmitt.
Schmitt's talk will be live-streamed from
tedxvancouver.com
during the event and will be uploaded to the TED Talks YouTube channel at a later date.