The Quebec government is under fire from lawyers' groups after refusing to sign a tentative deal reached last summer with government lawyers in the province.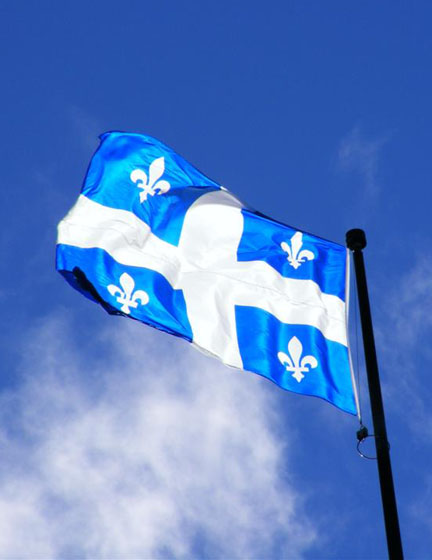 The 825-member Association des Juristes de l'État, which represents Quebec government lawyers and notaries who draft laws and defend them in court, has launched a bad-faith bargaining complaint against the province at Quebec's labour relations commission. They claim the government has reneged on a clause in the agreement that promised to put the civil lawyers' pay on par with criminal prosecutors.
the AJE is a member, accused the government of "holding the entire negotiated settlement hostage and threatening to return this part of the administration of justice in Quebec to the state of crisis that existed prior to the settlement."
"Sadly, it would appear that the Quebec government has returned to its practice of negotiating in bad faith," Chaffe said in a statement.
Louis Masson, the president of the Barreau du Quebec, also
backed
the AJE, urging the government to stop underfunding the justice system and calling the civil lawyers "essential to the proper functioning of our democratic society."
The civil lawyers and prosecutors both went out on strike in early 2011 before controversial legislation sent them back to work two weeks later. In July 2011, the AJE and the government agreed a settlement that included a parity clause that would match civil lawyer compensation to their criminal prosecutor counterparts.
When the prosecutors reached their own deal in September 2011, the AJE claimed eight changes to their agreement based on the parity clause, which, according to
Le Devoir
could cost the government up to $10 million.
But the government has refused to sign the deal unless the AJE accepts its narrower interpretation of the parity clause. In a vote last week, two-thirds of the AJE's members rejected the government proposal, paving the way for the labour commission complaint.
Another strike is out of the question, since the AJE members are still bound by the controversial back-to-work legislation enacted last year.
"Front-line government lawyers are the institutional safeguard that ensures that your provincial government acts lawfully. They play an essential constitutional role, often behind closed doors, speaking truth to power. They have the support of the CACC and they deserve the support of the public," Chaffe said.