Quebec litigation and business law firm Bernier Beaudry Inc. has acquired boutique firm LeBel Avocats Inc., and says the acquisition is only the beginning of its expansion as it plans service growth.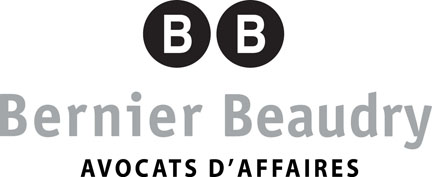 The moves adds two more lawyers to Bernier Beaudry's 17-lawyer Quebec City practice. LeBel Avocats' Pierre LeBel and Claudia Lalancette, who are now joining Bernier Beaudry, practise commercial and real estate litigation in the same city. The duo is involved in Quebec's ongoing massive class action lawsuit against oil companies for an alleged price-fixing scam.
"This new acquisition expands the services already offered by Bernier Beaudry Inc. In fact, we selected LeBel Avocats Inc. for its expertise and know-how in class-action matters," says Roger Beaudry, president of the firm.
The acquisition is the first for Bernier Beaudry as a corporate law firm but it will not be the last, says Beaudry.
"Our position is very clear in this matter; we wish to pursue our expansion. Our short-term objective is to concentrate on the acquisition of legal firms that are complementary to our current practice in order to offer value-added professional services to our distinguished clients."
Founded in Quebec City in 1950, Bernier Beaudry has recently opened in Montreal through its subsidiary BB Immigration Inc.
The law firm is "in a good mood for expansion right now," says Roger Pichette, la awyer at Bernier Beaudry and vice-president of BB Immigration Inc.
"We're more than hopeful to [acquire more law firms], but being entrepreneurs, the point is not just to throw the number of law firms," he tells Legal Feeds. "It is to have a plan that is in sync with our mission and our vision, which is to provide the best comprehensive services to entrepreneurs and business people in the region and in the province."
Beaudry calls Lalancette and LeBel "seasoned lawyers" and says their practice complements Bernier Beaudry's. Pichette, too, says the duo's addition's is "a boost to the whole team."
For his part, Pierre LeBel says he is happy to join Bernier Beaudry, where he will be a senior counsel and shareholder.
"I am pleased to join a well-established team of business lawyers in the Quebec City region," he says. "This agreement will allow us to expand the services offered to our clients while maintaining the impeccable standards and reputation for which we are renowned."