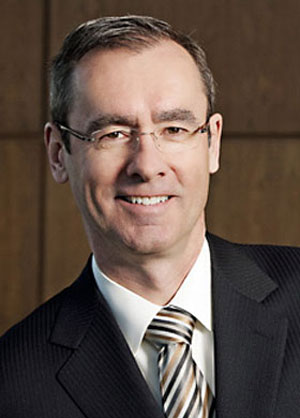 As Ontario law schools feel the impact of tightened purse strings, they are desperately searching for other ways to bring in additional revenue.

Some, such as the University of Toronto Faculty of Law, have increased tuition, which is currently set at $27,420 for the first year.

In the past, other law schools, including the universities of Ottawa and Windsor, have grown enrolment.

In a recent e-mail to students, Queen's University Faculty of Law revealed it is considering increasing the number of students by 35 or 50 in its first-year program to make up for a lack of revenue. The law school currently receives 2,800 applications for 165 first-year spots.

Queen's law dean Bill Flanagan says the school is in a tight spot with the provincial government's five-per-cent cap on tuition.

"Five per cent is about enough to keep up with your increasing costs — or not even that really. So that leads to no expansion," he tells 4Students. "The challenge for Queen's has been that with fixed tuition and low student numbers, this translates into less revenue and fewer resources to hire faculty."

He says the expansion would allow the school to hire several new faculty members and therefore improve its program.

"We're always keen to expand the opportunities for our students. There's huge demand for clinical programs, experiential learning, very core curricula where we need to enhance our strength," says Flanagan.

However, Queen's 2L student David Francis says he worries about law schools producing too many graduates into the legal market.

"I certainly can sympathize with the school's need to do something for revenue but at the end of the day, pumping out people with legal training into a job market that has nothing for them while they're trying to pay down a massive debt load is not good for students [and] I don't think it's good for taxpayers in the long run. I think it's a pretty short-sighted solution," he says.

But Flanagan isn't worried about placing additional students.

"I'm confident that we can continue to maintain a very high [articling] placement rate," he says. "Placements of students are really a function of two things: the calibre of students that a school is able to attract and the school's reputation. I think with increased faculty numbers our reputation — which is already strong — will only be enhanced, and as our reputation is enhanced our ability to attract first-class students will be even further increased."

Jenna-Dawn Shervill, another second-year law student at Queen's, says students are still concerned about the situation.

"This issue is top of mind for me and for many of my classmates who chose Queen's law because it offers a world-class education in a collaborative, collegial setting," she wrote in an e-mail to 4Students.

Flanagan says the faculty is consulting with students as they will be "key" to this decision. The law school is also hosting a meeting on Oct. 8 where students can voice their opinions. It is yet to be determined when a final decision will be made.

Update: Sept. 25: Correction made to the information regarding the potential increase in students.