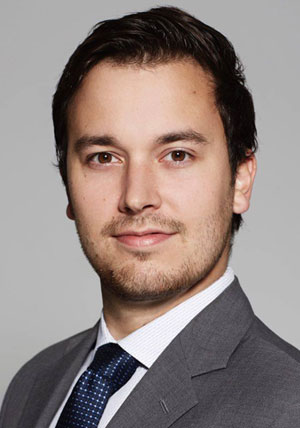 - Hi Melissa . . . Look, I'm not sure how to break this to you but, um, something's come up and I have to stay at the office and work all night.

- My dear fellow attorney, I strenuously object to any postponement. We have an agreement on the conduct of the proceeding, which includes an IFE (initial flirtatious encounter) this evening.
- I'm so sorry, my esteemed colleague, but an event of force majeure compels me to remain in chambers tonight, such that I am unable to rendezvous with you this crisp autumn eve. Can we not agree on a postponement?

- Your cavalier attitude suggests I should file a motion to dismiss, given that your brief appears doomed to fail.

How could I not be crazy about a woman who talks like this?

- My worthy opponent, you know I relish your motions, but if you think you can avoid a hearing on the merits by petitioning for my brief's dismissal on the grounds of a lack of interest to sue for your affections, I shall govern myself accordingly.

- I, of course, understand your profound disappointment at not being able to spend the evening in my delightful company, but given the importance of the proportionality principle enshrined in Article 18 of the Code of Civil Procedure, shouldn't we endeavour to reach a Last Chance Agreement as defined by the Court of Appeal in Unifor, Local 174 v. Cascade Fine Papers Inc., Rolland Division?

On the basis of that learned judgment by the honourable court in the above-referenced matter, I was able to pull off the greatest victory in my short legal career and . . . obtain a postponement from Melissa! This is surely cause for celebration: San Pellegrino for everyone! Meaning my dying plant Lily and me.

But enough with pleasantries — time to work on my next legal victory by ironing the kinks out of my plan of argument in time for the hearing on Monday morning.

****
Monday, 8:45 a.m.
When I enter the courtroom, Coach Kenobi is already seated at our table, reading my revised plan of argument, which is now clear, concise and well founded in fact and law. I'm pretty confident we're going to win. My ultra-scientific analysis of the judge's body language last week leads me to believe she's leaning in our favour. Plus, I'm convinced my introductory remarks on sea cucumbers are largely responsible for her sunny attitude toward us. No question; if we win, the sea cucumbers and I will be jointly and severally responsible for our victory.

Blunt enters the courtroom, looking much paler and less confident than on Friday — another good omen. "Good morning," he says, somewhat diffidently.

The wind is definitely in our sails as this last day of the trial is set to begin.

Please rise — the Superior Court is now in session!

The judge acknowledges our presence with a curt nod and a cold stare. The smile that greeted us every morning last week has evaporated.

The entire time Blunt was pleading, the judge didn't interrupt him once, even when his arguments were clearly shaky — she merely nodded occasionally and took notes.

Now it's Coach Kenobi's kick at the can.

He calmly rises, takes a sip of water and clears his throat . . .

*****

Monday, 12:40 p.m.
Heading for a taxi, I can't believe what's just happened. I knew we didn't have an easy case, but I was convinced our preparation was sound and we were going to prevail.

I put our luggage in the trunk of the cab, get into the back seat next to Coach Kenobi and explode:

"Can somebody please explain to me what the #*%@ just happened?"

Coach Kenobi says nothing; he's answering emails on his smartphone. The taxi driver chimes in:

"Bad day in court, my friend?"

"I'll say — the judge attacked every single one of our arguments. My colleague here could barely finish a sentence before she started in on us again. And she tore apart my plan of argument that I worked so hard on the last two nights."

I sigh and stare out the window, resigned to our defeat. Coach Kenobi finally puts his smartphone away and says:

"Kid, litigation is not an exact science. Each case is unique and you can never be sure what the outcome's going to be. If the Legislature tried to make a hard and fast rule for every situation, that would be tyrannical, and it would paralyze the system. As it stands now, judges have a lot of discretion to interpret legislation, which makes them a kind of buffer between the Legislature and citizens. Their job is to logically yet humanely apply the law to the facts without betraying the moral and democratic principles that underlie all legislation. It's a balancing act that requires — and provides — a lot of flexibility."

Judges are human and they're all very different. But the fact that they have discretion doesn't make the system arbitrary, and the fact that we can't predict the outcome doesn't make the system totally random. And just because the judge was hard on us it doesn't necessarily mean we lost. Maybe she simply wanted to give every appearance of not being partial to our client. So all we can do now is wait for her decision.

Coach Kenobi's two cents might be worth their weight in gold, yet I can't seem to snap out of my funk. As I gaze outward for an answer from on high, another taxi pulls up next to ours at a red light. Like in the eerie subway scene in Jacob's Ladder, a visibly triumphant, mischievously smiling Blunt, glued like a lamprey to the cab window, waves his hand in ominous farewell.

"See you at the Court of Appeal!" is what he means.