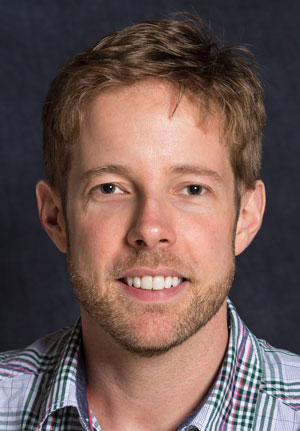 Unlike my arrival at Ludlow Hall last year when I knew nobody, upon my return in September, I was welcomed back by familiar faces. The overwhelming experience of meeting all new people in 1L meant transfer students were invisible to me. Everyone was new.

Not this year. For better or for worse, at a small law school like the University of New Brunswick, transfer students do not have the luxury of flying below the radar. They are noticed. But I question whether they are sufficiently acknowledged by current students.

The thought of a transfer student reminds me of Mean Girls starring Lindsay Lohan. In the cult movie, Lohan's character transfers from Africa to the U.S.A. where she loses her identity while getting caught up wanting to integrate among a crowd of popular high-school girls led by the hateful self-absorbed Regina George.

Similarly, law school can be a tough place to join midway.

"Transfer students have the biggest potential to fall through the cracks of all the various social networks that exist at the law school," says Howard Kislowicz, UNB law's admissions committee chairman. "I think deep and lasting friendships are formed in first year because everyone is going through this new and sometimes difficult experience of learning to be a law student.

"I remember coming back into my second year and seeing the faces of people I had not seen all summer and they felt like old friends to me even though we had only known each other eight or 10 months, because we had all gone through this common experience of the transformation from whatever we were before into law students which I think is a significant one," he says. "So, transfer students enter this picture once those bonds are formed or have begun to form and so they might not have as obvious a way into the social networks of the school."

For this reason, Kislowicz and the committee roll out a tailored program for transfer students. The introduction includes an orientation meeting, common-law crash course for students from non-common-law jurisdictions, and regular check-ins throughout the year.

Transfer students come from a range of law schools with equally varied motivations for the move. But Kislowicz notes an impressive commonality: courage.

"It takes guts for anyone to apply to law school because it's a very demanding endeavour," he says. "Maybe even more so does it take guts to apply as a transfer student because you have just spent one or two years in a place and you are going to pick yourself up and move to another place and kind of have to start over in some ways."

Sepi Alimirzaee from Vancouver was the first transfer student I met this year. Sitting down the aisle from me in commercial law class, I said hello and introduced myself. Weeks later, she shared with me the meaning of my simple gesture.

"When someone notices me, it reminds me that I'm not just filling space," she says.

Her remark was not a sign of desperation. Striking, articulate, and confident, Alimirzaee is well grounded and chose to transfer to UNB from the University of Hull in Northern England, where she excelled.

Anxieties naturally surfaced as she prepared for life in Fredericton.

"I was really excited and nervous at the same time," she says. "I didn't know the city or anyone there."

Alimirzaee even considered reaching out to soon-to-be-fellow students on Facebook. "But I didn't want to weird anyone out," she says laughing.

Two months in, she says she is adjusting well to the Canadian law school experience and growing meaningful friendships.

"I just feel a lot more at home," she says of Ludlow Hall and Fredericton.

Not all transfer students need an adjustment period.

Bubbly and self-assured, Amy Barrington blasted into Ludlow Hall last year after a year at Bond University in Australia and is now one of Ludlow's most well-liked personalities.

"I didn't feel like an outsider," recalls the Calgarian. "It was exciting to have the opportunity to enter into a new stream of students and I wasn't preoccupied with the fact that there had been social ties prior to my arrival. And on the academic side, I felt like I had earned my position so there was little reservation there."

Barrington participated in the school's orientation for transfer students but says she did not require much of the ongoing support.

"The resources were adequate and appropriate and in fairness, I appreciated that they were there."

Kislowicz observes a welcoming atmosphere at UNB but wonders if more can be done to welcome transfer students.

"Probably most days 'What can I do for other students?' is not top of mind for most students," he concedes. "Most students are thinking, 'How do I get through the week? How do I make sure I stay on top of my readings? How do I make sure I get whatever work obligations I have, done? Whatever social obligations I have, done?'"

The observation comes with first-hand experience. "I cannot say that I remember meeting transfer students," Kislowicz says about his time at McGill University law school. "I don't have any particular memories and maybe that's indicative that I was kind of set up socially by second year and I wasn't on the lookout for them."

"So, the question is 'How do we find avenues to connect people so that what you're thinking about on a day-to-day basis ends up lining up with the needs and interests of transfer students?'" he asks.

I am going to take a stab at answering the professor's question with a call to action to fellow students: step away momentarily from your casebook and out of your comfort zone. Say hello to a transfer student. You will feel better for it.

"I think we should all make an effort to get to know each other and help each other not just because we're fellow students but also because we're future fellow colleagues," says Alimirzaee.