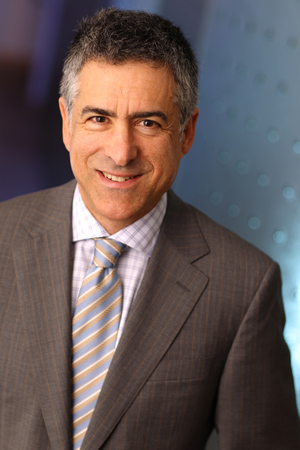 This is the third in Canadian Lawyer online's year-long series Managing Partner Forum. Each month the leader of a Canadian law firm will share his or her thoughts on some of the challenges and successes of running their firms.
If all you ever did was read some of the notable legal periodicals or listen to lawyers from national firms, you would think the regional firm was nearly extinct. You might conclude that those still around who were not national, or indeed international, in scope should be planning to turn out the lights and go home — and soon.

Fortunately, at Bull Housser, we don't believe everything we read. Neither, so it appears, do a number of other successful non-national or regional firms. Our lights are in fact bright and getting brighter all the time.

How is this possible?

When I became managing partner of Bull Housser in early 2011, we appeared to be entering another round of merger mania — firms merging to become national and international. Had the time come for us to once again consider a merger, something we had considered and rejected on several occasions?

To properly answer this question, it seemed to us that we really needed to understand who we were as a firm. Moreover, it was important to understand what we aspired to be as a firm. Had our firm or our aspirations changed since we last considered these issues?

To come to grips with these issues, we undertook an assessment of our identity as a firm. It became clear to us that our partners were proud of who we are and proud of our position as a British Columbia-based firm. As part of the process, we asked each other what firms we aspired to be like. One partner perhaps said it best by answering, "none — we should aspire to be the best Bull Housser!"

What this comment summarized was the overwhelming view that we already had many of the tools in place to ensure we could be a go-to firm in B.C., both for clients in B.C. and national and international clients doing business in the province. Our confidence in this regard was boosted by feedback we received from our clients. They told us they liked how we know their businesses, their industries, and their markets. Our long history in B.C. and deep understanding of the core industries that continue to play an important role in the growth of the province enables us to provide them with the advice they need.

This doesn't mean though that we only act for clients in B.C. We have clients in just about every province and territory in Canada and continent in the world. This also doesn't mean we only work in B.C. We regularly work on projects in a number of jurisdictions in Canada and in the Federal Courts. We are not limited by our regional focus. Rather, our regional focus enables us to have a deep level of experience, expertise, and knowledge that strengthens our firm as a whole.

At Bull Housser, we understand that national firms appeal to the needs of certain clients. We also accept that national firms can offer greater depth in certain areas than we can. What we don't accept, however, is that what we offer as a B.C.-based firm is of any less value to our clients. Indeed, in many instances, we know that we can provide more value at less cost than can some of our national competitors.

The key for any regional firm, in my view, is in really knowing who you are and being comfortable and confident in your own skin. This means that you have to gain a clear understanding of who and what you are as a firm.

In our case, we like the collegiality that we have developed over many years. We like the fact we can make strategic decisions around one boardroom table. We like the fact that we are one of the largest firms in British Columbia, but still small enough, non-bureaucratic enough, and pragmatic enough to remain nimble, flexible, and able to anticipate our clients' needs or respond to them quickly.

Having grown for about 120 years with British Columbia and the industries important in this province also really enhances our ability to provide value. We really like the fact we have developed and maintained deep relationships with numerous clients across an array of industries with needs encompassing a variety of areas of law. This understanding and comfort level provides us with the confidence to focus more on our objectives and those of our clients and worry less about what the competition is doing.

Much like any other successful organization, however, we know that we cannot rest on our laurels or simply assume that we have all the answers. We know the world and the needs of our clients will continue to evolve. Our task is to remain nimble and flexible so we can make changes where necessary to ensure we are always able to provide maximum value to our clients' pursuit of their business objectives.

Simon Margolis is the managing partner of 100-lawyer firm Bull Housser & Tupper LLP in Vancouver.