Preparing a severance package for an executive is one of the most difficult challenges in-house counsel face, especially if the executive has a short period of service. The notice period for such an executive is hard to predict. The difficulty is also compounded by the executive's compensation plan, which often includes stock options, shares or bonuses.
Since executives are sophisticated individuals who normally have the resources to retain legal counsel, there is a high risk that the dismissal will result in litigation if the severance package is not prepared with care. The Ontario Court of Appeal 2011 case
Love v. Acuity Investment Management Inc.
illustrates such difficulties.
Paul Love was a senior vice president and shareholder at Acuity. The shareholder agreement stated that if Love was "dismissed without cause," Acuity could repurchase his shares at a value determined at the date he "ceases to be an employee." Acuity dismissed Love without cause on May 3, 2005, after just 2.53 years of service. Acuity offered Love a three-month severance package, just above the "rule of thumb" of one month per year of service. Acuity also said Love "ceased to be an employee of Acuity" on May 3, 2005, and proceeded to immediately repurchase his shares. Litigation ensued.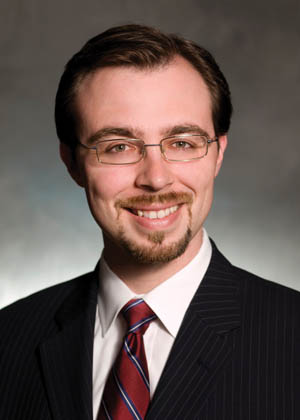 The trial judge concluded Love was entitled to five months' notice. The trial judge also held that Love could hold his shares until the end of the notice period. The case was appealed to the next level.
The Court of Appeal held Love was entitled to nine months' notice. The court said the trial judge placed too much emphasis on Love's short service, and not enough emphasis on his high-level position, high income, equity ownership, and his difficulty in finding a similar position.
The court also ruled Love "ceased to be an employee" on his termination date, and therefore Acuity could immediately repurchase his shares. This aspect of the decision was surprising. The general rule is that a wrongfully dismissed employee is entitled to damages equal to the benefits he would have received had he worked over the notice period. The general rule does not apply if a contract clearly says the employee is not entitled to the benefit over the notice period. Earlier court decisions had suggested that if a contract said an employee could receive a benefit (like shares) until he "ceases to be an employee," the employee was entitled to receive the benefit until the end of the notice period.
The Love case emphasizes how difficult it is to determine the appropriate severance package for an executive. Both the parties and the courts all came to different conclusions regarding the appropriate notice period and the proper interpretation of Love's agreement.
While it is always a good idea to retain the services of specialized employment counsel when both hiring and firing senior executives, here are a few practical tips to keep in mind:
1. Forget the "rule of thumb." Despite numerous statements by courts that there is no "rule of thumb" for determining reasonable notice, the formula of "one month per year of service" remains popular. The Love case confirms that the "rule of thumb" should not be applied to short service executives because it overemphasizes length of service. It is essential to examine all other circumstances — like age, income, senior level position, equity ownership, and the prospects of finding a similar job — all of which tend to increase the notice period.
2. Clear language in compensation plans lowers your litigation risk. While the Court of Appeal broadly interpreted the language in Love's agreement in a manner that favoured the employer, there are plenty of other court decisions that have required much clearer language to deny a benefit to an employee over the notice period. A good example of clear limiting language comes from the court's 2004 decision in
Kieran v. Ingram Micro Inc.
, where the contract stated the employee's right to exercise stock options ended when he "ceases to perform services . . . without regard to whether [he] continues thereafter to receive any compensatory payments therefrom or is paid salary thereby in lieu of notice of termination." Having similar language in both your letters of hire and benefits plans will help ensure there is no confusion about when entitlement to the benefit ends, which will only serve to decrease your risk of litigation.
Malcolm MacKillop and Hendrik Nieuwland practise employment law with Shields O'Donnell MacKillop LLP in Toronto.