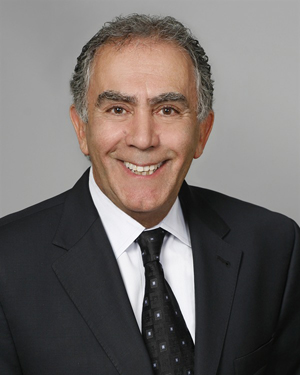 Longtime Vaughan, Ont., MPP Greg Sorbara is stepping down from his post, likely triggering a provincial byelection this fall.
Sorbara told
Legal Feeds
he plans to devote more time to his family, which includes six children and 12 grandchildren, and his business interests. He said he also plans to re-engage himself in his family's businesses, "which have suffered benign neglect on my part for the past nine years."
Although he says he doesn't foresee himself returning to the practice of law, as Ontario Premier Dalton McGuinty's confidant, Sorbara won't be leaving the political sphere completely.
"I'm hoping to devote more of my time to the politics of our party in preparation for the next election and that's work that I've been doing constantly since 1999," he says.
Sorbara is referring to his dual roles as chairman of the Liberal party's campaign and the Ontario Liberal Fund.
"[I]f I can find a new recruit to take on [the role of MPP], that will free up time for me to deal with the major political issues of the party and help prepare for the next election, which, given that we're a minority, could happen at any time," he says.
Sorbara obtained his law degree from Osgoode Hall Law School in 1981. He worked for Stikeman Elliott LLP and Tanzola & Sorbara Professional Corp. before he was elected to Queen's Park in 1985. He served as MPP for York North and York Centre for 10 years and then returned to the private sector, becoming principal at The Sorbara Group in 1995.
He re-entered the political ring in 1999 as president of the Ontario Liberal Party. Over the years, he served as Ontario's minister of Colleges and Universities; Skills Development; Labour; Women's Issues; Consumer and Commercial Relations; and Finance, as well as chairman of the Treasury Board and the Management Board of Cabinet.
Earlier this year, Kitchener-Waterloo Conservative MPP Elizabeth Witmer resigned to become chairwoman of the Workplace Safety Insurance Board, and so a byelection is also expected in that riding.
Lawyer Eric Davis is the Liberal candidate vying for that position.