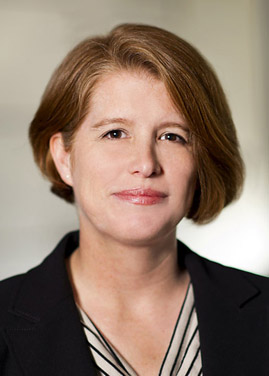 During the second reading of bill C-31, Minister of Citizenship, Immigration, and Multiculturalism Jason Kenney has been quoted as saying, "Stand up for the immigration lawyers!"
Now in fairness, he apparently said it in a snide tone after making another quip regarding the immigration bar's self-serving nature, but I am going to take this delightful quote (true or not) out of context, remove all intent of the speaker, and mould it to my own belief system. (Sound familiar?)

So yes, in my world, the news would read: In a shocking turn of events, and a nod to reasonableness and team building, Kenney says, "stand up for the immigration lawyers" when discussing immigration reform.

It sounds nice, like the verbal equivalent of building a bridge, reaching across the table for support, or sharing a big, warm group hug.

And why shouldn't it?

Immigration lawyers and their governing bodies have widely held that bill C-31 will violate the Charter of Rights and Freedoms as well as other international conventions. This type of legislation will likely result in countless hours of needless litigation and Charter challenges. But I am not the best person to debate this. I practise business immigration, not refugee law, and I am not going to hold myself out as an expert on the refugee experience.

But this quote (and the exchange with Winnipeg MP Kevin Lamoureux) was so that the minister could denigrate the entire immigration bar so completely. Why the derisive attitude towards the immigration bar?

Many immigration lawyers, myself included, are impressed with the dedication to immigration reform that Kenney has shown, even while sometimes not impressed with his ideology. He has shown himself to be a minister who is not afraid to make hard changes and decisions to reduce backlog, address the needs of our economy, and to be more competitive with other western immigration systems. We have seen a number of major changes to the immigration system already, and to hear Kenney tell it, we are about to see many more.

In recent speeches, Kenney has discussed much needed reform to the federal skilled worker system, including a much lauded and desired stream for skilled tradespeople. He has spoken of making it even easier for foreign students and temporary workers to obtain Canadian permanent residence in order to encourage them to remain in Canada once they have been educated here and landed skilled jobs. (Now that raises the issue that these same young people who immigrate to Canada are currently unable to sponsor their parents to join them and may be discouraged from remaining in Canada when other countries can offer far better family reunification schemes — an issue that will need to be sorted, to be sure.)

As an immigration lawyer, I am keen to see changes to systems that are backlogged and dysfunctional, and I know I am not alone in this. For many practitioners, it is not a question of whether a Liberal, Conservative, NDP, or whatever party is in charge. I don't know of anyone who is taking a side in a political debate. It's much more basic than that. What it is for many practitioners is a question of finding fair and workable solutions to complex immigration problems that affect almost every aspect of the Canadian economic landscape.

There are many highly reasonable immigration lawyers keen to assist in making fair immigration policy that both rewards skilled individuals and provides a safe home to legitimate refugees. These lawyers want to see a fair and open system that does not deprive anyone — refugee or skilled professional — of their fundamental human rights.

We are reasonable people who want to have a reasonable immigration system that does not detain a refugee in immigration detention for a year as a matter of law, force highly sought-after skilled professionals to stand in a queue for years while immigration plods through their application, or to fail to unify families who have come to Canada to build both a better way of life and a better Canada. The immigration bar as a whole is keen to see these positive changes and assist in making them happen.

So, "stand up for the immigration lawyers?" You betcha!