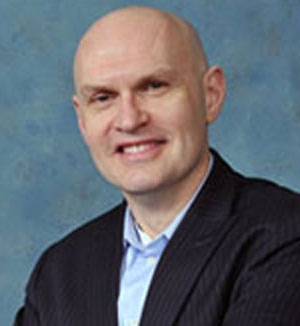 Potentially union-busting right-to-work laws would have a tough sell in Canada despite the promises of a Fraser Institute report that suggests allowing workers to opt out of paying union dues would boost the economy.
Last week, the
report
released by the Fraser Institute suggested there's renewed interested in such laws given Indiana and Michigan's move down that path in 2012.
Right-to-work laws are in effect in 24 states in the United States. They allow workers to completely opt out of paying union dues. The laws don't prohibit unionization or union organizing.
"These tectonic shifts in labour laws south of the border have reinvigorated interest in labour law reform in Canada," the report stated.
The report indicates a right-to-work policy would "increase manufacturing output in British Columbia and Ontario by about $200 million (0.2 per cent) and $4.0 billion (0.5 per cent), respectively. A 'conservative estimate' is that a RTW policy would increase total economic output in British Columbia by $3.9 billion and total employment by a bit less than 19,000. The respective figures for Ontario are $11.8 billion and almost 57,000 jobs."
However, Glenn Wheeler, in-house counsel with the Canadian Office and Professional Employees Union, says such laws haven't been proven to improve the job situation where they currently exist.
"The phrase 'right-to-work' is a bit of a misnomer because if you look at the states that have had right-to-work legislation for the longest period of time, it's the southern states and I think you would be hard pressed to make any link between the existence of those laws and a booming, burgeoning, successful economy there," says Wheeler. Wheeler says the Fraser Institute report indicates the connection between economic gains and right-to-work legislation is "somewhat speculative and suggestive."
Like Wheeler, employment lawyer Danny Kastner of Turnpenney Milne LLP questions the connection between economic gain and that type of legislation.
"My review of the report is that they can't possibly draw that conclusion because they don't even begin to have enough controls for the myriad factors that control economic development in various regions," says Kastner.
However, in those jurisdictions where worker-choice laws are in effect, they have decreased union density.
"It allows individual workers to opt out of paying for the work the union is doing on their behalf and creates this free-rider problem. It just takes away the resources from the unions across the board and leads to less union density," says Kastner.
Culturally, according to Shields O'Donnell MacKillop LLP partner Dan Shields, Canadians are much more sympathetic to unions than their southern neighbours.
"I would be surprised if there would be a huge appetite to take on this kind of legislation in Canada," says Shields.
Labour laws in Canada are very different than in the United States. Mandatory union membership and full dues payments are permitted as a condition of employment in all provinces as well as at companies covered by federal legislation. Workers in a unionized environment must become members and financially support the union.
While there have been calls by some provincial politicians such as Ontario Progressive Conservative Leader Tim Hudak and Saskatchewan's Brad Wall for significant changes to labour laws, the appetite for union busting isn't as strong as in the United States.
"The debate would be bigger in Canada because we have a much more powerful union front on a per capita basis and unions are much more enshrined on a per capita basis," says Shields. "The unions will take it on big time and oppose it on a legislative basis and if they lost it they would challenge it as being in violation of the Charter."
Bill 85, the Saskatchewan Employment Act, was introduced last December and followed the ushering in by the state of Michigan of right-to-work legislation making compulsory union membership illegal. Bill 85 proposed right-to-work legislation and the elimination of the Rand formula, but those items didn't make it into the final version. However, many critics say it opened the door in that province for such law.
"Saskatchewan hinted at it, but I don't think it's part of mainstream opinion even among the business sector. I think the business sector realizes the upheaval it would cause would not be worth the economic gain," says Wheeler.
The real concern these days, says Wheeler, is income inequality, something that has a greater economic impact on society.
"I think the Fraser Institute is barking up the wrong tree," says Wheeler.
"A large part of the economy depends on consumer spending. If consumers don't have money to spend, there is an economic impact from that which has been noted by the OECD. On average, unionized workers have better wages and benefits than the non-unionized worker," he adds.
"I don't think there is a lot of interest in vacating a union when you have one and I don't think people draw a connection between a bad economy and unions," he says.
"The reasons for economic downturns are far more complex. In manufacturing, it's a result of globalization and production shifting offshore. But that's happened all over, not only in the right-to-work states but all over North America."
However, Kastner says a climate for a debate on right-to-work laws and related issues exists today that wouldn't have been on the radar even five years ago.
"I would say anything is possible at this stage," says Kastner. "The federal government cancelling freely negotiated contracts and imposing contracts on workers are the kinds of things we hadn't seen before and I think most observers wouldn't have expected to have seen it as brazenly as it has been done."
Conflicts such as the Ontario government's battles with teachers over collective bargaining rights "may have left a sour taste in the mouth of some voters," says Kastner. "It may have laid the groundwork for continued hostility by some to public sector unions."
The overall trend, he notes, is a decrease in union density. "Decertification of unions is happening with some frequency as well, although we continue to have a strong unionization in the public sector," he says.