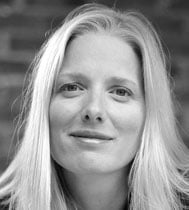 The recent
New York Times
article,
"Is law school a losing game?"
has caused quite a stir in the United States. It makes the case that despite rosy stats from law schools, a large number of law grads are mired in debt without any prospect of a decent law job. However, lawyers in Canada should not be feeling smug. We are face a similar problem here — at least in Ontario.
In 2008, the
Law Society of Upper Canada's licensing and accreditation task force issued a consultation report
in which it estimated that in 2009 there would be a shortage of 400 articling positions. These numbers did not include candidates from past years who were still looking for articles or law grads who did not bother to register in the licensing process because they did not have an articling position.
So clearly we have a numbers problem with the profession simply not generating enough articling positions to meet the demand. But there is another big problem. There appears to be a worrying disconnect between what we hope for the future of the profession and the way we are trying to achieve these goals through the licensing process.
There is a lot of hand-wringing about the greying of the bar and how we can ensure the public can find affordable representation, particularly in smaller communities. Emphasis is placed on the need for equity and diversity in the profession. Concerns are expressed about how to keep the legal aid system afloat. These are not simply issues that affect lawyers. They also affect the public's ability to access the justice system and its confidence in the ability of the legal profession to regulate itself.
While there is no quick fix to any of these issues, clearly one of the most significant tools the profession has in its tool box is the licensing process to become a lawyer. The path that law graduates end up taking will either exacerbate these problems or help solve them.
But instead of thinking creatively about how to prepare the new generation of law grads in a manner that helps address these challenges, we continue to promote a system that funnels the majority of law graduates to large firms in the Greater Toronto Area. We fail to provide sufficient oversight to ensure the quality of the articling experience. We tolerate a system that is not objective and leaves a significant number of candidates for articles without positions, with a disproportionate number of them aboriginal, francophone, racialized, and foreign-trained.
We also fail to ensure that students who are committed to working in the public interest can actually find articling positions that will enable them to do so. This is not my assessment. It is laid out in the consultation report.
I am certainly not trying to diminish the efforts that have been spent by the law societies, law associations, law schools, and others on these issues. The LSUC held consultations in 2008 on the question of what to do with the articling requirement. Most law schools now have public-interest career fairs. The Law Foundation of Ontario has established public interest articling fellowships. Law schools as well as organizations like Canadian Lawyers Abroad and the Canadian Bar Association offer opportunities for students and new graduates to gain experience with public interest organizations in Canada and abroad. And last November, the LSUC, Ontario Bar Association, and County & District Law Presidents' Association held a symposium to connect law students, articling candidates, and new lawyers with practitioners from sole and small firms located in smaller communities. But unfortunately, these are all Band-Aid solutions that will not fix the underlying problems associated with articling.
The reality is that something will have to give. While abolishing articles is one option, another possibility would be to supplement articling with an innovative practical legal training course.
Designed properly, this course could be seen as more attractive for some law graduates rather than a second-rate option for students who cannot find articles. It could provide very specific training for graduates who were looking to work at a small firm or go out on their own and then help connect them with smaller communities in need of a new generation of lawyers. It could prepare lawyers who are interested in public interest work and help place them. It could provide a more flexible experience for graduates who have family obligations that might prevent them from working crazy articling hours. A practical training course could, in fact, do a better job in meeting the goals of the articling program and in addressing some of the challenges faced by the profession.
It is clear that one of the most pressing issues that the LSUC Convocation will face (yet again) is the question of what to do about articling. So if you are from Ontario, before you vote in the upcoming bencher election, have a look at how candidates suggest solving this problem. Hopefully we can finally resolve it once and for all.
Catherine McKenna is the executive director of Canadian Lawyers Abroad and can be reached at
[email protected]
.