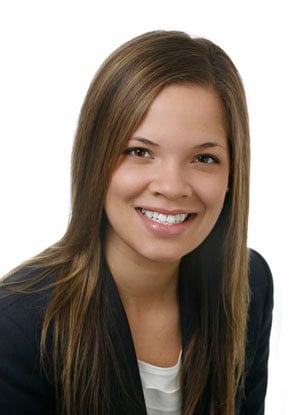 December brings to my mind plenty of food, time for family and friends, and the season of giving. In this spirit of giving and gratitude for what we have, I've written before about my belief that lawyers have an obligation to use our skills for the benefit of our communities, in addition to our law practices.
I've been given so many opportunities, and I always wonder whether I'm doing enough for my community in return. The answer is probably no, but I certainly try.
This month I had the pleasure of attending my first shift as a volunteer at the
Law Help Ontario
centre in Toronto. It offers free legal help for people that cannot afford legal assistance who are suing or being sued at the Superior Court.
Law Help Ontario is operated by Pro Bono Law Ontario, a registered charity with a mandate to bridge the justice gap between lawyers who want to give back and low-income Ontarians. PBLO is sustained entirely through funding sources like the Law Foundation of Ontario, the Law Society of Upper Canada, and private donations from individuals and law firms like Paliare Roland Rosenberg Rothstein LLP. Most volunteers spend one day every quarter at the centre, though there are always opportunities to pick up extra shifts (and trade dates if something comes up). There are generally two lawyers on each day. Potential clients come in on a walk-in basis between the hours of 9:30 and 4, with a break for lunch.
I arrived at 9:15 and had a brief introduction on how the centre operates: PBLO's front-line staff (all licensed paralegals) triage the clients. This includes assessing eligibility, co-ordinating conflict checks (in my case along with my assistant back at the office, Michelle), identifying the clients' needs, and then briefing the volunteer lawyer prior to bringing clients in for summary advice.
Lawyers occupy cubicle areas towards the back of the centre. Law students volunteering through Pro Bono Students Canada lead intake interviews and assist clients who are using the centre's resources to prepare their court documents. Once the lawyer is satisfied she has enough information, and has done any brief required research, the client meeting begins.
It was a really fun, busy atmosphere. The permanent staff at Law Help were welcoming and very appreciative of the volunteers. They even invited me to sit with them at the lunch table. The student volunteers were friendly and lovely to chat with.
I ended up meeting three clients that day. For each, my 30-minute time allotment ended up being more like 60 minutes or more. It was hard not to get drawn into each client's story.
Continuing my tradition of honesty in this column, I have to admit I came close to tears twice during the day. It wasn't because the clients I met were hopelessly downtrodden and in need of pity; quite the contrary. They had the know-how and perseverance to find legal help, and were navigating a system that even trained lawyers find challenging at times. I was just really moved by the immediacy of their stories: a forced removal from residential property, a foreclosure and protracted litigation, a newcomer to Canada being exploited by an unscrupulous legal professional. These clients were in extremely tough situations.
In my practice, I have the good fortune of dealing with issues that are very important to many people, but that don't engage basic human needs (for shelter, food, health care, liberty). The clients at Law Help weren't interested in my most persuasive argument for a certificate of pending litigation, or my strategic advice on discovery. They wanted to know what to do to avoid or resolve truly scary situations in their lives and were without someone to help them along the way.
At the end of one of my sessions, a young woman accompanying her non-English speaking mother hugged me for helping her mother. This is not typically appropriate lawyer-client behaviour, I realize. It was just a very human moment and felt totally appropriate in the circumstances. It reflected how important the issues were to this client and how grateful she felt to have someone listen and provide her with some assistance. I felt privileged to have that opportunity and to connect with a client on this level.
If the picture I've painted so far is entirely rosy, let me add this: some of the questions the clients asked were really hard!
I had a client inquire about the availability of a very short-notice injunction — must materials always be prepared before court time can be reserved? Can an individual "walk in" for court time on the same day? Will the court ever waive the application fee for those who can't afford it?
It was a challenging day. I had to think quickly, research with limited resources, be prudent and cautious in my brief advice, and explain it in a way my client could understand and put into action. I was mentally exhausted by the end of the day, but left feeling inspired. I tip my hat to Law Help's staff for the excellent and important work they do every day of the year.
At this time of year, it's really important to consider how lucky we are to be well-educated and in a position where we can make a difference to others. I also feel fortunate there are fantastic organizations like Law Help that make giving back convenient, meaningful, educational, and fun. If you're looking for a way to contribute and you live in the Toronto or Ottawa areas, I urge you to consider Law Help. You can also donate to PBLO by visiting
pblo.org
.
Season's greetings, fellow associates! I want to thank you again for all of your encouraging comments throughout the year. Starting in January, I'll be writing this column bi-monthly, in order to (I hope) keep the material fresh and interesting. Thanks as always for your readership.