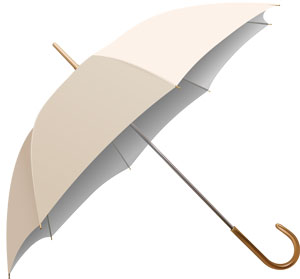 Michael Jackson's death may have come as a shock to fans and concert-goers back in 2009, but it's currently causing a kerfuffle in the insurance industry.

Performers, as well as their promoters, venues, and other third parties, typically carry insurance against unforeseen circumstances that could affect an event or tour, such as illness, equipment failure, or transportation delays.

But in this case, Jackson's family filed a wrongful death lawsuit against AEG Live, alleging the promoter negligently hired Dr. Conrad Murray (who was convicted for manslaughter in Jackson's death for administering a fatal dose of the anesthetic propofol). In October, an L.A. jury found AEG not liable; the promoter argued Jackson's prescription drug addiction predated its deal.

Though the promoter was found not liable, there's been talk of insurers beefing up their policies, perhaps carrying more exclusions or requiring stars to indemnify their staff, such as a personal physician or bodyguard (if Jackson's family had won the lawsuit, damages were expected to exceed $1 billion).

But in Canada, the ruling may have more subtle effects.

"I'd be surprised if it had a really material effect," says Bob Tarantino, a partner in the entertainment law group at Heenan Blaikie LLP. "Insurance policies and insurance contracts — they're not exactly underlawyered. They're fairly tight to begin with."

This type of litigation is more circumspect in a Canadian context, he added. But, a case such as this prompts people to take a closer look at their policies.

The lawsuit itself was unusual, says Miro Oballa, a partner with Taylor Klein Oballa LLP, which provides services for celebrities such as Drake and producer Cirkut (who produces Rihanna and Britney Spears).

Oballa hasn't heard of the decision affecting too many cases in Canada. "The concerns from that decision are less about insurance policy and more about the potential negligence which may have voided that particular insurance policy," he says.

An artist's insurance is already pretty tailored, he added. The insurer will look at an individual's history and, on that basis, could request disclosure of past illnesses, medical troubles, or mental illness.

Insurance is intended to cover events that nobody could have foreseen — not events that result from a pre-existing condition. If a performer, for example, is a known drug addict, this will affect the performer's coverage.

Typically, though, insurance covers less sensational items, such as injury or illness, equipment failure or theft, and transportation difficulties (such as the tour bus breaking down and delaying a performance). Items that are typically not covered are those arising from a pre-existing medical condition or from high-risk activities, such as motorcycle racing.

The primary way in which promoters or other third parties may alter their policies is to make it clear they are excluding any coverage for any adverse event that arises because of the performer or people the performer has hired or engaged, says Tarantino.

So, if the performer hired a doctor that misprescribed medication, the performer would be responsible for that.

That's already the case in the film and television industries, where insurers conduct medical exams and do their own research into the backgrounds of performers. "That will probably become more comprehensive," says Tarantino.

The question, typically, is who is at fault — the band, the promoter, the venue, or some other third party? "If I'm the person who has been injured I'm going to sue everybody," says Tarantino. People tend to sue as many people as possible and then let the court and insurance companies figure out who is responsible for what.

Sometimes it's relatively clear, such as a stage collapse. Other times it's less clear; if an audience member is injured during a concert, one could argue that the band was egging on the audience and playing increasingly aggressive music.

Oftentimes business promoters and staging companies will subcontract third parties for an event, says Alan Hollingsworth, vice president, partner, and
practice team leader with Hub International Ltd., a global insurance brokerage that works with a number of promoters in Canada.

As a result of several high-publicity stage collapses of late, the whole industry has had to tighten up, including third parties — and this may be having more of an effect on the industry than the Michael Jackson ruling.

In June, for example, 13 charges were laid in relation to a stage collapse last year prior to a Radiohead concert in Toronto's Downsview Park, killing a drum technician and injuring three workers. The charges, laid by the Ontario Ministry of Labour, name Live Nation Canada Inc., Live Nation Ontario Concerts GP Inc., Optex Staging and Services Inc., as well as an engineer.

"Good companies and promoters are paying more attention to risk management and risk control," says Hollingsworth. He expects there will be more focus on making sure third parties brought into the mix are adequately insured, as well as whoever is bringing them in is adequately insured.

But for artists who already have a public drug abuse issue, getting coverage is already fairly difficult. It's not like insurance companies have never thought of this, says Tarantino.

"If any of those things are being reported about in the media, you'll have to take a full physical and maybe a psychological exam," says Oballa. There will most likely be exclusions for any pre-existing conditions.

Insurance companies, however, offer tailored products that will cover almost any set of circumstances, but they price them accordingly. "You can always get insurance for pretty much anything — it's what price you're going to have to pay for it," says Tarantino.

The insurance will also depend on the parameters of the undertaking — whether it's a one-off concert or a 57-city tour going all over the world.

Some insurers restrict the reach of the policy to Canada, which becomes an issue if the performer goes to the U.S., says Hollingsworth. Some acts tour across Canada, with the exception of a few border towns, such as Buffalo, Detroit, Chicago, or Seattle. It's up to the broker as to whether the territorial scope of the coverage extends into the U.S.

Some policies include coverage in both Canada and the U.S. But for travel to other parts of the world, acts will need to ensure coverage extends to those regions.

The insurer would likely make an assessment as to whether there are particular risks in a particular country, said Tarantino. And that would affect coverage and premiums — if, say, the band is traveling to Turkey and the Syrian war is going on next door, or the band is scheduled to play in a city that just experienced an earthquake and the infrastructure has been degraded in some way.

"Insurance policies are always fun to read," says Tarantino. "Their incentive is to exclude as much as possible." Those exclusions include everything from civil insurrection to acts of God, leaving insurance policies, to some degree, open to interpretation.

Everybody who stands to make money from an event should have insurance, says Oballa. But it's not enough just to buy insurance — and that's where both in-house and external counsel come into the picture, to help tailor insurance to the specific needs of the artist, promoter, venue, or other third party involved in a specific event.