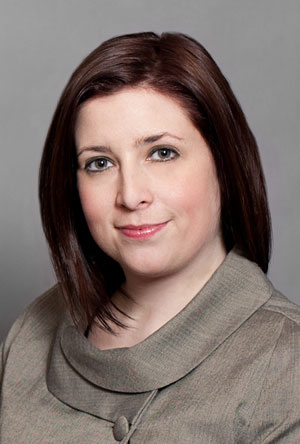 Jeopardy answer: Alison Redford, Thomas Lukaszuk, and the CEOs of PIMCO and MongoDB
Do you know the question? The category is travel.
It's some odd hour of the night/morning and I'm at the airport. That is a common theme this (and every) fall. Conferences, retreats, hearings, presentations — they all seem to proliferate in September through November. I get home. The kids are cranky. No homework has been done. They have eaten too much junk. Seth hasn't received his daily asthma medication and he is coughing. In a week I have to go again; Lily asks, "mommy, can I go with you?"
It's not like I haven't done it before. When I was still breastfeeding, I did take them (individually) with me on firm meetings. They were little infants then, really cute and not terribly disruptive. They have different needs now — at six and three they certainly won't be sleeping in a stroller in the back of the room. Those trips were not without their moments, but overall I would make the same choice again.
When I instinctively answer "no," Lily, in the most precocious manner possible, says "why?" I explain this is business travel and I have to work. Of course, that's not really the reason. Some of this travelling is conference related and my days of staying out dancing until 4 a.m. to
Careless Whisper
were over long ago. Before midnight I'm dreaming of the cab turning into a pumpkin.
So, I give a second reason that no one will be there to look after her while I'm working. This feels more honest. Although, it's not really true either. I'm sure that I could arrange care for her and/or, if I was really willing, I could pay for Daddy or Nana to come too.
However, unless you are Sheryl Sandberg, bringing children beyond infancy with you on business travel remains taboo. Some of you are thinking, why the heck would you want to bring them with you? Why not appreciate the break? Sure, I get that. For the small amount of travel I do, I admit that I do like the break. Mostly, I like the sleep.
But what about the people who are travelling all the time? Those with super elite status? Those people who are the leaders of our society, such as CEOs and politicians? It has to be really hard from them, their spouses, and their children.
The effects of business travel is a family issue, not just a gender one. Max Schireson, the CEO of MongoDB Inc., recently wrote this in
TIME
:
"Earlier this summer, Matt Lauer asked Mary Barra, the CEO of GM, whether she could balance the demands of being a mom and being the CEO. The Atlantic asked similar questions of PepsiCo's female CEO Indra Nooyi. As a male CEO, I have been asked what kind of car I drive and what type of music I like, but never how I balance the demands of being both a dad and a CEO."While the press haven't asked me, it is a question that I often ask myself. . . . Friends and colleagues often ask my wife how she balances her job and motherhood. Somehow, the same people don't ask me."
Schireson was on track to fly 300,000 miles this year. He decided to resign as CEO and take a position of vice chairman with fewer travel demands.
Ditto for former PIMCO CEO and co-chief investment officer Mohamed El-Erian, who resigned after his 10-year-old daughter gave him a 22-point list outlining all the events he missed that year, including her first day of school and first soccer game.
I'm not sure Justice Minister Peter MacKay was totally off the mark when he named the travel requirements for circuit court as a possible reason why women are not applying to be federal court judges in the same numbers as men. Of course, he totally missed the point that he should provide the data on the numbers of applicants.
What if people had the option of bringing their children with them on business travel at least some of the time? Would this have changed their mind? Do we, as a society, want dedicated parents as our leaders? There are at least some trailblazers carrying their kids along. Alison Redford and Thomas Lukaszuk, for instance.
The Alberta auditor general concluded "Premier Redford obtained a personal benefit by having her daughter accompany her on government aircraft." Similarly, Lukaszuk, Alberta's former deputy premier and a leadership candidate, is also being publically criticized for flying his daughter on several government flights.
Personal benefit? Seriously? I'm not sure bringing my kids along on travel would provide any personal benefit to me. Bringing them is for their benefit, not mine.
Of course, if you are going to bring your kids along, best not to charge the cost to your employer unless you have received advance approval. However, this was not how the issue was framed in the media. There were no facts on the amount of overall travel required for the job.
This was a real opportunity to open a meaningful dialogue as to the benefits to children of allowing them additional time with a parent who is a frequent traveller. Not to mention the benefit of attracting and/or retaining a leader who may otherwise resign as a result of travel requirements. There was a clear tone in the media reporting that Redford should not have taken her daughter with her on business travel, no matter what.
I personally support any leader who decides to take his or her child(ren) along on business travel. Keep on "leaning in." I especially applaud Sandberg's honestly in describing finding lice in her children's hair on the eBay private plane during a Silicon Valley business trip. Her composure speaks volumes of the reasons for her success.
So, where does that leave me? Well I have decided to take Lily with me to the Canadian Bar Association conference and meetings in Ottawa in November. Notably, the CBA provides some funding for childcare. I wonder how often this funding is being accessed.