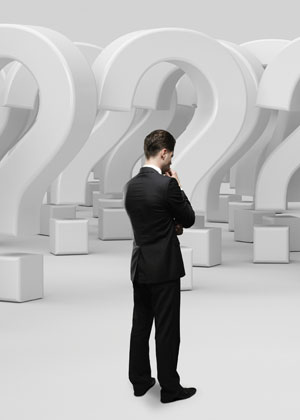 Lawyers in private practice largely prove their worth and are compensated by logging billable hours and solving client problems. Rarely are they measured on how they get the job done or on what "behaviour" they demonstrated in getting the win for a client. When they go in-house the docketing of hours falls away for the most part and other factors come into play.

However, with legal no longer viewed as simply a cost centre, law departments are being asked to demonstrate their value and in some cases their compensation is tied to how they perform on things that include budget management. This is the case at Bruce Power Inc., Canada's first private nuclear generator located on the shores of Lake Huron in southwestern Ontario.

Everyone in the law division, from administrative assistants to paralegals and lawyers, are on a compensation package that includes a base salary and variable compensation, or bonus structure.

"We spend a significant amount of time determining what that bonus structure looks like — not so much the quantum, but the structure ­— and then to ensure that it actually ties not only to the objectives of the corporation, but also that of the law division," says Brian Hilbers, Bruce Power's chief legal counsel and vice president, emergency management.

Hilbers has quarterly meetings with his nine-member staff, which includes seven lawyers and two paralegals, about job performance. "It helps not only focus the job but the one-on-one discussions," he says.

This year the discussion will also mean making sure the lawyers in the law division are exhibiting the right "behaviours" the company values and making sure everybody in the division is marching to the same beat.

Staff begin by filling out a scorecard document that shows how they view their performance and then Hilbers shares how he arrived at his evaluation.
"Employees have to fill out the scorecard themselves the first time and explain why they think they met budget. We grade them from 0-4 — 0 if you didn't do anything to 4 if you hit the ball out of the park."

Hilbers knows adding behaviours to the evaluation checklist this year is going to be challenging but says he think it's "the right thing to do."

"I'm certain it's going to make for more difficult conversations but I've always viewed the law division as a breeding ground for people to move into other areas of the organization. You want hard working people but you also want them exhibiting the right behaviours in getting the work done. If they aren't you can say, 'You're not reflecting the behaviours to let you succeed in this company.'"

In 2014, 50 per cent of the bonus structure at Bruce Power will be based on corporate objectives — things like output, profits, revenues, and safety. Then 40 per cent is based on individual staff goals. "This is the piece I really try to use to drive performance in the organization," says Hilbers. The balance will look at the behaviour piece of the puzzle.

"We've mapped out what Bruce Power's core behaviours are for every level in the company and these are the things we expect to see — for example if someone is an individual contributor, somebody that is a vice president or executive — and it shows behaviours you would expect somebody in those positions to demonstrate," he says.

Hilbers agrees it will be somewhat of a subjective analysis but he will be looking at whether that person did what they said they would do in the right way. "Did they reflect Bruce Power's values?" he asks.

First he determines what the goals of the department will be. This involves what he's trying to accomplish overall within the division. Then he sets out some parameters for the team. Each member of the law division is asked to come up with five to eight goals which will be the basis for 40 per cent of their performance review. Those goals are measured in terms of how they perform on that goal.

"I ask, 'Did you truly exceed? Did you underperform on budget? Did you hit budget or did you not hit budget or were you able to come under budget substantially?'"

Hilbers says that's important because it helps impact the bottom-line profitability of the company. "Every single person in this division has a role to play in actually meeting budget because that budget includes external counsel spend; it includes training opportunities and it drives people to make the right decisions in terms of what the spend is because we're all going to be compensated if we meet budget," he adds.

Many large organizations have goals set for in-house counsel in terms of assessing performance, says Nadine Côté of CSuite Law in Toronto. However there needs to be room for flexibility when dealing with individual goals. "How specific they are varies and ultimately there needs to be some discretion," she says.
"Asssessing someone's performance in the provision of a legal service is very different than assessing someone's performance in the selling of a widget. There are so many variables outside of that person's control. If you put something in place that is too rigid it may not be taking into account how they really performed on a particular task."

External counsel cost management is also a big factor for the team. If a lawyer in the law division does a little extra work internally or if they decide certain things don't need to go external it can positively affect the bottom line.

"We are trying to drive down our external counsel cost spend and we have an arrangement that is such that if we use counsel from a smaller office of a major firm our fee structure is based upon that. We're incentivizing everyone to explore that smaller centre to try and drive down costs. Otherwise, if you don't incentivize people to do it people tend to go to the usual suspects to get that work done," says Hilbers.

He spends a lot of time looking at the actual cost of doing business. "It's much cheaper to do the work internally. We've actually driven down our budget and by doing that we've reduced the reliance on external counsel."

So how do new people react to being evaluated in this way?

"They struggle a bit," he admits. "We have this long conversation and we meet with everybody before they set their goals and try and talk about what they want to do. I think it's a bit of a culture shock for some.

"I always tell people that something with a dollar bottom-line impact to the business is a goal I'm very interested in — like efficiency projects — so we're trying to drive those behaviours to make us more efficient."

Bruce Power Law has also pushed its compensation model out to some of its external firms — they too have variable compensation tied to meeting similar factors. For example, firms are compensated on how they perform on the company's client satisfaction survey.

"It allows us to open the conversation and for a more fulsome conversation to talk about issues our clients are having, ability to meet budget, the efficiency piece — it's a good time to have that conversation at the same time you're handing over a cheque for hopefully 100 per cent of the bonus or a portion of the bonus," he says.

While the monthly budget for hours Bruce Power procures from external counsel is on the decline they offer a trade-off on price for a variable bonus.

"I tried to canvas and survey my internal lawyers about performance from external counsel and it sort of worked but it didn't get me the bang for the buck I was looking for, but this has definitely elevated the conversation," he says.

Hilbers continues to analyze the best way to get work done in the law division. He recently hired a litigation lawyer with significant project management skills. "We continue to grow in areas we are weak and we think there is significant value in adding people," he says.