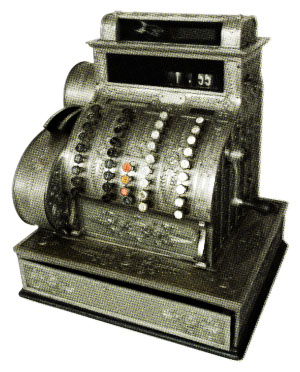 Canadian Lawyer
's 2011 legal fees survey
reveals evidence of a more vibrant legal industry, with responses from over 700 lawyers across the country signaling a greater willingness to charge higher fees than in 2010, when belt-tightening was the theme in response to ongoing global economic malaise.
Last year's survey showed most lawyers across the country planned to reduce their average hourly rates to ease the pain for cash-strapped clients. Not so in 2011, with rates across the country rising for the services of junior and senior lawyers alike. According to our survey, 10-year calls will charge an average of $326/hr in 2011, up from $317 last year. Five-year calls will bring in $10/hr more on average at $260, and one-year calls $11/hr more at $196. However, the 2011 averages are still well below those in the 2009 survey, when 10-year calls planned to charge an average of $365/hour, five-year calls $278, and new lawyers $231. Practitioners are clearly remaining mindful of their clients' post-recession budget sensitivities.
Eight areas of practice are again featured in this year's survey, with an in-depth look at 26 fees charged in the areas of civil litigation, corporate-commercial, criminal, family, immigration, intellectual property, real estate, and wills and estates. We've also separated the data by region and firm size. Of those lawyers completing the survey, 44 per cent said their firm has an office in the West (Manitoba, Saskatchewan, Alberta, British Columbia, and the North), 18 per cent have a presence in Atlantic Canada or Quebec, and 51 per cent have an office in Ontario. In terms of firm size, 52 per cent of respondents practise in a firm of one to four lawyers, 29 per cent with a firm of five to 25 lawyers, and 20 per cent with a firm of 26 or more lawyers.
Overall, 53 per cent of respondents reported plans to increase fees in 2011, with the rest intending to hold them at the same level. Of those planning a boost, 40 per cent said they will go up by as much as five per cent, 42 per cent said from five to 10 per cent, 13 per cent said from 10 to 20 per cent, and four per cent said their fees would go up a whopping 20 per cent or more. Many of those polled said they were due for a fee increase after years of holding steady, while others pointed to increased overhead costs, complexity of work, mandated continuing professional development costs, and inflation to justify their decision. Some referenced straightforward considerations: "I'm a new-ish sole practitioner," said one respondent. "For me it's increased confidence in asking for money."
The survey shows that lawyers continue to look for ways to work around client requests for alternative fee structures, with the clear majority offering flexibility. Blended hourly rates, fixed fees, rising discounts, contingencies, monthly legal budgets, and a long list of other approaches are now an important selling point for many lawyers and firms. "We provide a fixed fee for almost all the work we do and clients love it as it provides them with 100-per-cent certainty as to total costs," said one respondent. "Our fixed fee quote, however, may be priced over some other firms who provide a low estimated price but know full well the actual price will far exceed that number. Sophisticated clients know better and see our fixed fee as more than competitive taking everything into account."
Residential real estate, wills and estate planning, and family law were most often identified as areas lawyers are considering cutting from their practice list. Yet many remain reluctant to sever ties in these areas, which bring clients into their offices and often lead to other, more lucrative work. "Residential real estate margins are razor thin and the risk associated with the transactions is disproportionate," said one respondent. "There's talk of phasing it out but no action." Another lawyer who has considered placing wills and estates on the chopping block said the practice area is "necessary for client service and expertise necessary to secure litigation and other more complex work."
While firms continue to focus on client development and retention, one respondent suggested those efforts are meaningless if the price isn't right. "We must increasingly recognize that the provision of legal services is just a commodity," the respondent commented. "Most clients, even long-standing ones, focus on costs and will shop around to find the least cost, without consideration for the difference in services that can be provided from firm to firm. We are finding that there is less and less loyalty from clients. They are more and more inclined to leave to use another lawyer if the price quoted at the other firm is even slightly lower." With observations like that, it's probably wise to read on and see whether your fees are in line with the competition.
Click here for a pdf of the full article, including all the charts.