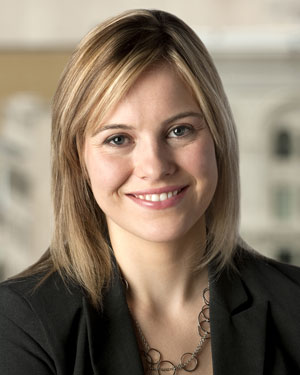 I have a confession to make. The last time I sat down and read an entire book cover to cover was just before I started articling — which is a shame because I thoroughly love books. This is not to say that I don't read. In fact, a large proportion of my day, like the day of most lawyers, is spent reviewing articles, case law, legislation, and other publications on my computer screen. In other words, it's not the activity that has changed but the medium used to do it.

The legal profession is often criticized for its archaic structures and inability to "get with the times." Yet, the easy accessibility of information on the Internet has drastically changed the way lawyers perform at least one of their tasks: conducting research.

So too has the Internet changed the skillset required by a competent lawyer. It's no secret most of us young lawyers will reach for our computer mouse before we will pick up a book. This is particularly true as law schools now tend to focus their teaching on online methods of legal research.

If you, like me, work in a mid-sized or large firm, you've likely noticed the phenomenon of the shrinking library. Many law libraries are discontinuing print subscriptions and, in some cases, eliminating their collections altogether as firms acknowledge the burden of maintaining large collections of books that collect dust and take up valuable and expensive real estate.

In terms of efficiency, there is little doubt online services have significantly changed the number of sources that can be accessed in a short period of time and often have done the work of linking like sources to one another.

Additionally, it may be argued that online sources have changed the expectations surrounding legal research to the benefit of clients and the legal system generally. It's no longer a forgivable oversight when a lawyer is unaware that a lower court decision has been recently overturned as he or she hasn't read the latest case law digest — if ever this was forgivable.

With the resources available online, noting up that case now takes a matter of minutes. Clearly, this is a good thing.

As with every good thing, there are disadvantages to only relying on electronic source material. First, it is easy to allow oneself to fall prey to the notion the contents of an online subscription-based service reflect the law as it stands. Once immersed in a legal problem, I often need to remind myself that, just because it cannot be found on Westlaw, Quicklaw, or CanLII, does not mean that guidance on a particular issue does not exist. Alas, if only the practice of law was that simple.

The Internet has also given rise to a slew of legal news and blogs as well as articles published on firm web sites and independent forums which can easily be found with a simple Google search.

Social media like LinkedIn and Twitter allow lawyers and non-lawyers alike to share their own interpretations of recent decisions or legislative changes with a large audience. Reading case comments prepared by leading lawyers in particular practice areas is helpful and can provide direction to our research.

It is important that, despite this ease of access to information, we, as young lawyers, don't cut corners and rely entirely on these sources for information instead of reading the primary source itself and making our own determinations. Likewise, while peer-reviewed academic articles are not posted on the Internet the day after a decision is rendered, that does not mean they are not worth waiting for.

Finally, I always find something so satisfying about marking up a physical document; crossing out chunks of text that offer no value, and writing my own opinion on the minority's decision in the margin (don't tell my firm's librarian, at least I use a pencil). While many of the online services have evolved to a point where you can highlight text or add your own notes to electronic documents, to me, it just isn't the same.

There are clearly benefits to using a variety of legal research tools. A debate of whether legal research is best conducted using print source material or online services is a complicated one. As truly only a lawyer would, when it comes to whether the print source or the online service is superior, I think I'll comfortably sit on the fence. The easy answer is that a complete research plan will always require both print and online sources. In what combination I use those research materials in a given situation depends on the client, the issue, and the imposed timeframe.

If my own timeframe allows, this weekend I might try to finish that paperback I started before my articles began and turn off my computer screen, at least for a few hours.