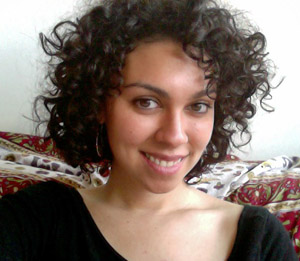 Opportunity is one of those buzzwords favoured by law schools. The concept (and the word) is used consistently throughout a law degree. It's a recruitment tool, it's motivation, and it's a decision-maker.

And rightly so, law school smells of opportunity. The very first week at Osgoode Hall Law School, my classmates and I were presented with so many possibilities to get involved, it was dizzying. Volunteer placements, student clubs, moot teams — the opportunities came from all directions. Despite the danger of overcommitment, the simple opportunity for opportunity in law school is exciting and encouraging, especially at the beginning of a daunting legal journey.

I imagine that many upper-year students would say that some of their most valuable experiences at school came from opportunities that took place outside the classroom. Mine certainly did. Through Pro Bono Students Canada, I volunteered at the Barbra Schlifer Commemorative Clinic in Toronto for women survivors of domestic violence. The people I met, both clients and lawyers, and the knowledge that I gained gave me the motivation to power through the rigours of first year. I know the perspective I earned from that experience will apply to my future career no matter what type of law I end up practising.

That isn't to say there aren't a lot of great things to take advantage of within the classroom as well. Making connections with professors and utilizing all of your academic resources often (if not always) have very fruitful results. But those opportunities are more apparent. Most people understand classes are important. After all, we've chosen to complete this degree.

In my view, the possibilities that arise outside the lecture hall should be as equally valued as classroom time since they are often so hands-on and rewarding. For some, an opportunity to volunteer in a legal clinic may be lower on their priority list because the cost of this type of work is sometimes seen to outweigh the benefits. However, I believe the opposite is true.

More than any other institution I have been a part of, law school offers profoundly in-depth extracurricular activities. From what I've been told by practising lawyers, professors, and advisers, these practical skills are the perfect complement to coursework and prove invaluable once you start your career. Client interaction, case management, advocacy, and litigation skills — all essential tools for a lawyer — can be developed through different opportunities that law school offers.

Moreover, simply being involved in the community outside of the law school bubble reaps benefits. You create real-world connections with people who may have instrumental advice and guidance to give. It also provides law students with perspective and context — and the law is useless without context.

Less altruistic, but important nonetheless, is the potential to build your resumé. One of the reasons law schools (especially career departments) love the word "opportunity" so much is because employers love the word as well. A law student who shows that he or she has seized opportunity and is actively involved in the legal community will be highly regarded when it comes to job hunting.

Speaking of jobs, many people choose to go to law school because the job opportunities at the other end are (nearly) guaranteed. Still, the range of job options isn't always obvious, but that's an opinion I'm saving for OCI season. I've focused on the extracurricular type up until now because that is the first kind of opportunity that arises in law school and one that continues all the way to the end.

My point here is not to reiterate what a law school brochure might tell you, but to express how unique law school really is in this respect. By joining a law student group or volunteering with a legal organization, you get applied training and exposure to the real world of law. Back when I was doing my undergrad, signing up for a seemingly interesting student club meant selling cookies in the student union building and only selling cookies.

Some opportunities, however, are not so easy to spot. It often takes work to dig them up, make the connections, and convince the other party that you're a worthy investment. And not all of the extracurricular activities or placements offered are extremely fulfilling either. So you do have to choose carefully.

Nevertheless, I argue that the opportunity for opportunity is one of the best — if not the best — parts of law school. For that, despite all of my other opinions and critiques, law school is so worth it.