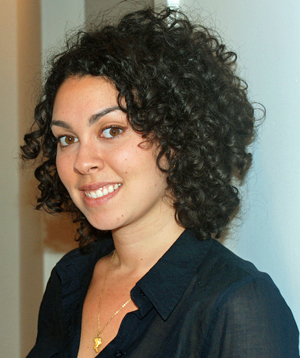 Very quickly, I realized the focus of second year would be finding a job.

Really, it's only a summer job, but you start thinking about articling positions and hire backs and before you know it, you have a five-year plan. The search really begins now.

So I've been calling second year "the hunt." You could say the commencement ritual is the on-campus interview process, in which case I was initiated last week.

The OCI process was an interesting experience. In my opinion, the applications were significantly more "confronting" than the actual interviews. Some might say the opposite because those 17 minutes of conversation really depended on the chemistry with the person in front of you. For me, however, the pre-interview time was worse.

I use the word "confronting" to describe the application period because it really forced me to evaluate my future, my priorities, and why I was in law school in a much more direct way than I ever had before.

While some mid-size firms and government departments take part, the OCI process can feel like it's all about Bay Street. It feels like you are presented with the option of "big law" for the first time.

Before OCIs, the future was something I discussed with my inner circle of family and friends. It wasn't necessarily something I made public, although people could have guessed.

This August, however, I had to write it down and sell my motives and my "brand." I wanted to remain sincere while also making myself look appealing to the reader of my application — a balance that was, at times, tough to strike.

To be honest, my passions didn't shift very much after completing first year; public interest work is where my heart is. This probably came through in my application based on where I got interviews. It's true public interest work can take many forms (securities lawyers working on anti-corruption investigations, for example). Nevertheless, I was afraid my values wouldn't be fully appreciated in "big law," yet I still applied to some of those firms.

I did so because I honestly believe a good lawyer is a well-rounded one and I wanted to learn more about areas I hadn't been exposed to. But I also applied for OCIs because it was what I thought I should do at this stage for the experience. I think that's one of the reasons so many people go through OCIs, despite the fact the many people find summer and articling work elsewhere.

I realize I'm committing law school blasphemy by publicly divulging personal thoughts on my OCI experience. However, I feel it's important to be candid about this since OCIs create so much hype in second year.

A first-year student recently asked me what I wanted to do with my degree. I noted a sense of anxiety in her question. She later revealed she felt unsure about corporate law, but had already experienced the pressure to head in that direction. She wanted to know her options. That conversation affirmed why I should go against the grain and just put it out there.

I think it takes courage to forgo OCIs. I am not saying OCI participants lack courage. For some, OCIs offer the best opportunities, the ones they have dreamt about since before law school. I truly commend their ambition and hard work because it takes a lot of it to succeed in this process.

But I also admire those who choose to step back from it all. It requires a great deal of self-awareness to know where you fit and what you want to do. To decline to partake in a recruitment program that is so large, so organized, and offers such compelling opportunities is really difficult, especially when it feels like all of your classmates are doing it.

I think the student recruitment co-ordinators at large firms would agree with me when I say it's all about fit. Bay Street is idyllic for some people and a nightmare for others. For many, it's somewhere in between. To find a law student who is ready to commit to their firm is a win-win for both parties. OCIs aren't for everyone and I think recruiters would encourage students to think hard about why they're applying.

My point is it takes courage to withstand the pressure that goes along with OCIs. I admire my classmates who knew what they wanted (or what they didn't want) and stuck with it.

Success tends to be narrowly defined in law school, particularly among students. That definition often includes a fruitful OCI that lands a job at a large downtown firm. While this is certainly a success story, it is not the only one.

I hope there is not shame but equal respect for someone who chooses a different path to success. The meaning of the word is as broad and inclusive as you want it to be.