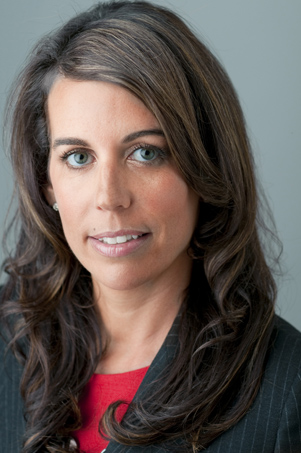 This time last year, I was practising in the Vancouver office of a large national law firm and contemplating the future of my legal career. I was being offered a partnership and was enjoying my job, but working with so many clients who ran successful businesses stirred my entrepreneurial spirit, and I was drawn to wanting to build something of my own.
I made the decision to leave my firm, and in September 2011 I founded Ridgedale Law Corp. At the moment, I work in association with another law firm so I can use the talents and resources of its team, as needed, to help me service my clients' needs. For those who are thinking of starting their own firm, here's what has stood out for me in this early stage of my venture.

I have learned that the best thing about self-employment is also the worst: it's all up to you. It is not much different in terms of workload and, in fact, I have more volume of work on my plate due to the added administrative layer of running a practice myself. However, psychologically not having a boss is very freeing. It makes a big difference to know that I don't have to answer to anyone other than my clients.

If a new way of doing something strikes you during the course of running your practice, you have the freedom to go ahead and make changes without seeking approval. If it works for you and your client, that's all that matters. I love trying to think of new ways to improve service to clients.

For instance, with a client in the construction industry that is slow between November and February, I can structure payment to accommodate this. I may continue to work for them during their slow period and resume billing after, or we may structure a set monthly payment depending on the nature of the matter.

One of the things that has surprised me about self-employment is what a door-opener it is to new business. Previously, if someone asked me what I did and I said I was a lawyer, the conversation pretty much ended there. But now if I answer I am self-employed and run my own law practice, questions immediately arise like, what kind of law do you practice? Not many people really want to chitchat with a lawyer, but many people are interested in talking to business owners, or they'll ask me about why I made the decision to start my own firm.

Another surprise is the incredible support I have had from other lawyers in similar situations, or those who were once small and have built successful firms. I wasn't expecting this, but others should know that really valuable help is out there.

Happy lawyers who like what they do are eager to help others. They share useful information that one would not expect one to share with a "competitor." They don't hold back and they want you to succeed. I am lucky to have come across a lot of these kinds of lawyers. I met one recently who handed over her entire office manual, which she had obviously worked very hard to create. She could sell and market that product for quite a sum. Instead, she met me for the first time over lunch, told me all about her successes and mistakes in building her own wildly successful firm, and then gave me several tools she had spent a lot of time preparing.

I left that lunch being very impressed by her. Not only was she a successful businesswoman, lawyer, and mother; she was a generous and warm person — the whole package. I realize those qualities are really the key to that kind of success. You can't be a jerk and obtain true success. You may make a lot of money, but you won't be successful in a meaningful way.

For lawyers who are considering self-employment, I suggest you have a vision for your business model. Do you want to be a sole proprietor, be the sole partner with several associates, form a partnership and expand, or work in association with an existing firm? You don't need to know this on Day 1 and, in fact, I would recommend you stay as independent as possible as you are trying to determine which model you want to build. But eventually you have to develop a vision.

In terms of my own vision, I would like to have a business partner with whom I could share creative ideas and pool resources and build an exceptional boutique business litigation firm. In the next year, I would like to grow my business to a firm with one to two partners and three to four associates and some amazing support staff.

Lisa Ridgedale is experienced in advising individual clients and both private and public sector companies and organizations in matters such as commercial disputes, investigations or enforcement proceedings before regulatory bodies and criminal complaints related to business activity. You can reach Lisa at lridgedale@ridgedalelaw.com.