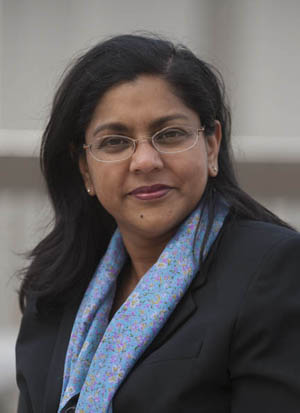 Whose interests does the current international law system protect? As an administrator I know all too well that all organizational systems are designed to protect the organization's interests. They are far from being arbitrary, meaningless "paperwork." While the workers who need to fill forms and submit reports in specific formats at set deadlines, or follow the unexplained policies complain about the "uselessness" of the hurdles, the administration will always remain mute and unflinching. "These are the rules," it will say, without further explanation and sometimes with a shrug of its shoulders.
The disinterest and apparent unchangeability is feigned, precisely because it wants people to follow the rules and not to ask questions. The reason why the policy was adopted in the first place was, naturally, self-interest. If threatening conditions arise, one can be sure that the policy will change to reinforce the trenches.
The proposition of Third World Approaches to International Law (TWAIL) scholars is that our current international law system operates in a manner similar to other organizational systems. It is designed to protect those in power, and dissuade those who resist. Makau Mutua, the dean of The State University of New York Buffalo Law School, writes:
"The regime of international law is illegitimate. It is a predatory system that legitimizes, reproduces and sustains the plunder and subordination of the Third World by the West. Neither universality nor its promise of global order and stability make international law a just, equitable, and legitimate code of global governance for the Third World. The construction and universalization of international law were essential to the imperial expansion that subordinated non-European peoples and societies to European conquest and domination. Historically, the Third World has generally viewed international law as a regime and discourse of domination and subordination, not resistance and liberation. This broad dialectic of opposition to international law is defined here and referred to here as . . . TWAIL."
TWAIL is a challenging criticism for people who fell in love with international law, and its promise of good and honourable people designing a good and honourable system to advance the interests of all countries and all peoples. In the end, TWAIL scholars rightly point out that the energy of self-interest of those with power and influence that drives our national legal systems has been extended and reproduced at the international level.
As Osgoode Hall law professor Obiora Okafor wrote:
"TWAIL scholars (or 'TWAILers') are solidly united by a shared ethical commitment to the intellectual and practical struggle to expose, reform, or even retrench those features of the intellectual legal system that help create or maintain the generally unequal, unfair, or unjust global order . . . a commitment to centre the rest rather than merely the west, thereby taking the lives and experiences of those who have self-identified as Third World much more seriously than has generally been the case."
TWAILers argue that the impoverished Third World is not a constant. Rather, it is a point of arrival following a process of exploitation that was resisted. There are stories of subordination and domination that need to be told by the rest and acknowledged by the West. Critical examinations of historical givens and current systems are required. In essence, a cross-cultural dialogue is required to unseat the hegemony of the West.
TWAIL scholarship is far from uniform and has in no way followed a single line of enquiry.
University of Ottawa doctoral student Olabisi Akinkugbe explains:
"the early origins of TWAIL have been traced to the Bandung Conference of Third World states in the late 1950s, while the contemporary resurgence has been traced to the late 1990s. So one could say that there is both a 'first' and 'second' generation of critical Third World scholars in which James Thuo Gathii found two opposing views of early African international law scholars. One strand argues that Africa is a contributor and shaper of international law, whereas the other argues that the colonial encounter limited Africa's participation in developing international law. Contemporary critical Third World scholars have and continue to ask questions of the TWAIL movement in order to deepen its contribution to scholarship and our understanding of the world around us with a particular view to improving conditions for those who live in the Third World."
For those who are interested in learning more about TWAIL, this link to a
TWAIL primer
provides a variety of key contemporary TWAIL scholars and their works, as a well as a methodological tool kit.