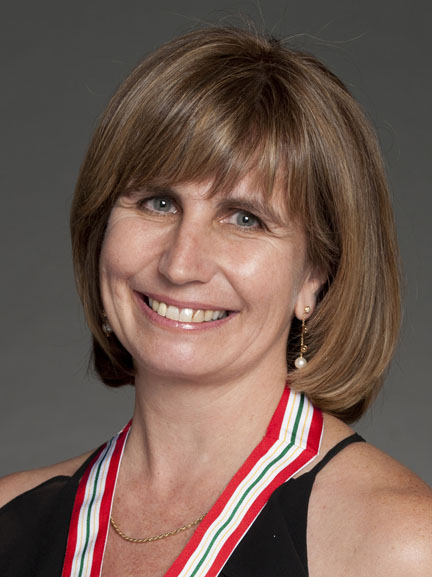 Several members of the legal profession will be adding some new initials after their names following their induction to the Order of Canada this year.
The new appointees include Nathalie Des Rosiers, Paul Cavalluzzo, and Edward Goldenberg. Gov. Gen. David Johnston is honouring Des Rosiers and Cavalluzzo for their accomplishments in the legal field and Bennett Jones LLP's Goldenberg for public service. All three will become members of the order while Murray Costello, who became a lawyer following a career as a professional hockey player and went on to serve as president of Hockey Canada, becomes an officer for his contributions to sport in Canada.
The honour is yet more praise for Des Rosiers, who until recently was general counsel of the Canadian Civil Liberties Association and became dean of the University of Ottawa's common law section this month. Last year, in fact, she joined the Order of Ontario for her efforts on behalf of child sexual abuse victims. The latest appointment honours her for her contributions as a lawyer to the advancement of civil liberties and her commitment to promoting French within the profession.
Cavalluzzo also joined the Order of Ontario last year and now receives the federal honour for his dedication to the pursuit of social justice in Canada. A senior partner at Cavalluzzo Shilton McIntyre Cornish LLP, he's a leading constitutional, labour, and administrative lawyer who previously acted as lead counsel at the Maher Arar and Walkerton inquiries. More recently, the federal minister of justice appointed him to act as a special advocate in security certificate cases.
Goldenberg, meanwhile, has been a leading figure in political circles. Besides his work on the Charter of Rights and Freedoms, he was senior policy adviser to former prime minister Jean Chrétien before becoming his chief of staff in 2003. He now has a corporate practice advising clients on governance, public policy, and government relations at Bennett Jones.
While a member of the legal profession, Costello made his biggest mark in hockey. After a career playing for the Boston Bruins, Calgary Blackhawks, and Detroit Red Wings, he became a lawyer and went on to serve in a number of roles with various hockey organizations. He joins the order for his contributions to the development of hockey in Canada, in particular to Canada's national junior and women's teams.