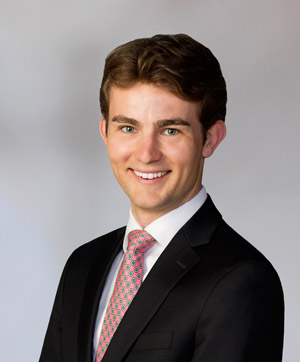 Law societies and legal associations frequently engage in debate on the future of legal education in Canada. "Innovations" emerging from the debate to date include experimental learning, where students gain credit for practical legal research or advocacy activities, and the introduction of the Legal Practice Program at Ryerson University and the University of Ottawa, a program introduced in response to a decline in the percentage of students securing articling positions.

Improvements though they are, these measures don't address the structural issues of law school and, therefore, do little to increase the accessibility and diversity of the profession.

Stuck between the U.K. and U.S. models
To practise law in Canada, students must graduate from law school, sit a bar exam (or pass the equivalent bar course in some provinces), and complete 10 to 12 months of articling under the supervision of a practising lawyer.

When you add on the fact that almost all law school applicants complete an undergraduate degree, the typical period from which a high school leaver can start practising law is eight years. This is longer than in the United Kingdom and the United State, the countries Canada's laws most closely resemble, and the countries with nine of the world's top 10 law schools.

In the U.K., students can enroll in an undergraduate law program right out of high school. Such programs, even at top universities, take as little as three years.

In England and Wales, graduates then move on to complete a 12-month Legal Practice Course (or Bar Professional Training Course for barristers). The third and final stage of the legal training involves either a 12-month pupillage for barristers or a two-year training contract for solicitors.

All of this adds up to between five and six years of education and training prior to becoming a lawyer.

Since the late 1800s, law school in the U.S. has been a three-year graduate program. Following completion of a juris doctor degree, graduates are eligible to sit the bar exam of their chosen state and start practising law. Coupled with a four-year undergraduate degree, this means high schoolers aspiring to a legal career can start practising within seven years.

So what justifies the longer period for Canadian lawyers? Are Canadian graduates weaker and, therefore, require an extra one to three years of education and training? Are Canada's law schools less equipped than their U.K. and U.S. counterparts? Is the framework of Canada's legal system more complicated than that of the U.K. or U.S.? Are Canadian lawyers paid more as to economically justify the additional year(s)?

All of these questions should be answered firmly in the negative.

In fact, graduates of Canadian law schools heading to large firms in Calgary, Toronto, or Vancouver this year can expect to earn between 25 and 40 per cent of the salaries (in US-dollar terms) of graduates in Houston, New York, or San Francisco.

All this points to very little justification for the longer education and training in Canada, and it instead illustrates the Janus-like approach to development of legal training — in one way looking to its historical ties with the U.K. and more recently being influenced by developments in the U.S.

A need for greater diversity and flexibility in legal education
Law school is a worthwhile experience. You meet amazingly talented people and often engage in fascinating debates on important issues. Yet, it's increasingly clear that many law school attendees' talents and aspirations to commence work are being unnecessarily wasted.

Although considered a full-time professional program, many law students spend more time on other pursuits, starting their own business, writing actively for major newspapers, working part-time in financial advisory and investment banking companies, or even standing for public office in parliamentary elections, all while maintaining stellar academic performance.

Such stories often result in admiration or congratulations from outsiders, but what many don't realize is that these pursuits, positive though they are, are often the result of boredom, a need to refill an empty bank account, or a lack of motivation having already secured articles.

Some students may prefer the status quo, but if you believe the stories above, or even if you just monitor the increasing use of the Twitter hashtag #3Lol, an expression synonymous with the ease and redundancy of the third year in law school, the case for innovations like a shorter, two-year, program or removal of the requirement to complete articles become more convincing.

The introduction of a two-year JD, for instance, would provide students with the option of returning to the workforce sooner. It would improve the affordability and accessibility of the profession, likely having a positive impact on diversity by encouraging more people interested in law to take the career break needed to pursue the education.

Although often resistant to meaningful change, law schools and regulatory bodies should rejoice at these student desires as they indicate an increasingly talented student body and/or more effective teaching and learning practices. These institutions should respond by offering other, more flexible, arrangements for qualifying as a lawyer — the competitiveness of the country's legal profession may require it.

Duncan Melville is a JD candidate at the University of Toronto's Faculty of Law.