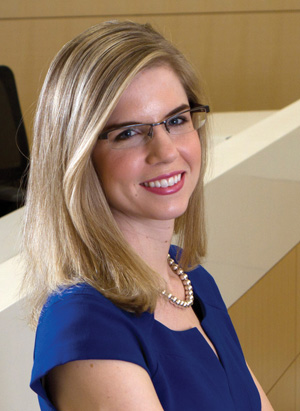 To get ahead in a crowded field you need to stand out. That's true for businesses, athletes, brands, and even law schools.
Over the past few years, the number of law faculties in Canada has expanded, with Trinity Western University being the latest to announce its plans to open a law school. While there is ongoing debate over the need for new schools amid reports of students struggling to find articling placements, the demand for law studies remains strong.

Instead of opening more traditional three-year programs, what Canada should do is introduce an accelerated law degree program.

A shorter two-year program would appeal to a market of future lawyers different from the norm. Older students in their late 20s, 30s, and even 40s looking for a change in career but hesitant about going back to the classroom for three years, plus a year of articling, would likely be attracted to a fast-track program.

The difference between a two- and three-year program may not be a big deal when you're fresh out of undergrad, but when you're older and may already have a family, mortgage, and career, time is more valuable and the decision to take a step back from those crucial earning years to further your education is much harder.

As you age, the opportunity cost of education increases — the difference between a two- or three-year program could be a deal breaker for some people.

Other professional programs have already gone the route of modifying their schedules to shave off time. Many business schools now offer one-year MBA programs geared to mid-career professionals, and some medical schools offer a fast-track MD program.

Canadian law schools have been making changes to their programs, but many are making them longer, not shorter. While new combined degree programs are very attractive, they lengthen instead of shorten time in the classroom.

While this is great news for students who want to get an MBA or master's degree while in law school, what about students who are only interested in an LLB/JD, and want to earn it as quickly as they can?

Unlike some other professional degrees, law school is very much defined by the "full university experience." Any graduate can tell you law school isn't just about learning how to be a lawyer. The campus life, moots, clubs, study-abroad programs, guest speakers, and rugby are a big part of it. The law schools know it, too — just look at any law school's promotional material.

In many law schools, there's as much emphasis on studying the law as a discipline as there is on learning practical lawyering skills. The traditional three-year degree program gives students time to pursue elective courses like legal philosophy and comparative law, and get the most out of the extracurricular student life.

These activities certainly enrich a legal education, however not all students —especially older students — are looking to have a full university experience when they go to law school.

Some students simply want to get their law degree and begin work as soon as possible. Since many students do not summer at firms, a two-year program could be run by slotting in an extra term during each summer. It's a market need that has not been filled in Canada.

Several U.S. law schools have already begun to offer two-year accelerated law programs. Northwestern Law in Chicago, considered a top-tier school, has a fast-track JD program that offers courses geared more towards the work environment, like accounting and leadership, and requires at least two years' professional work experience before admission.

A shortened JD program wouldn't just be for the benefit of students, it would benefit the legal field as well by attracting a market of potential lawyers who already have some work experience in management and leadership, which they can contribute to the field early on.

An accelerated program would also recruit students who have probably taken more time to really consider whether law is the right career path for them, which could reduce attrition and dropout rates.

There's lots of talk these days about how law schools can evolve to meet the needs of a changing economy and legal market. How about changing to meet the needs of a new generation of workers who are more likely to change careers instead of sticking with the first thing they did right out of school?

With these new law schools opening up in Canada, introducing a two-year degree program could be a great way to differentiate from the pack and offer a unique legal education experience.

Kathryn Marshall is an articling student in Vancouver. She can be reached at kathryn at kathrynmarshall.ca.