The best advice is often borne from years of experience and that probably holds doubly true for litigators. As such, Canadian Lawyer 4Students gets some excellent counsel from some of the country's best-known litigators, who have taken the time to mull over the following trying questions:
1. What is the most important thing a law school student should know about being a litigator?
2. Who inspired you?
3. How do you balance your professional commitments with family and social life?
4. What class did you enjoy most in law school?
5. What are you currently reading?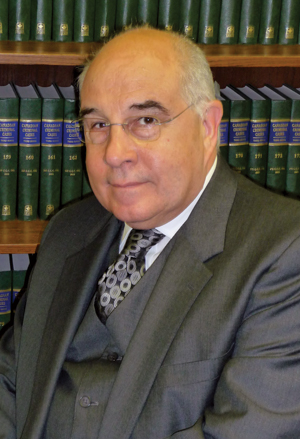 Richard C.C. Peck
Peck & Co., Vancouver
1. A law school student wanting to be a litigator should know that the most important aspect of this endeavour is hard work. You will have to be prepared to work extremely long hours throughout your career and to work part of most weekends for much of the year. Extended vacations (anything beyond two weeks a year) will be something of a luxury and you will have to be flexible in that it is not infrequent that trials carry over into already planned vacation time.

2. I was inspired by the lawyers at Rankin & Co., where I articled and spent my first seven years. The firm was led by Harry Rankin, a formidable advocate, and it was a litigation firm where the lawyers (with the exception of our one solicitor) were in court on a daily basis. The firm was a crucible of activity and learning.

3. Balance has been a challenge. The first thing to largely fall by the wayside was the aspect of socializing. I simply found there was less and less time to spend with friends. I tried to make it a habit to devote Sundays to my family as I always worked at the office on Saturdays. On Sundays I would simply take work home and try to squeeze in a couple of extra hours of work if I could. While I rarely had a weekday dinner at home with my family, I did attempt to attend as many of my children's evening school sporting events as possible.

4. While law school is a dim memory, I am able to say that what I enjoyed most were the moots and the advocacy class I took for one term in third year.

5. The Angel's Game by Carlos Ruiz Zafón, The Anatomy of Melancholy by Robert Burton, and The Top 500 Poems by William Harmon.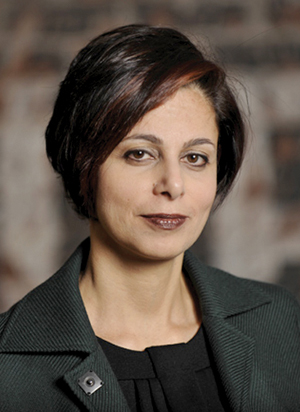 Marie Henein
Henein & Associates, Toronto

1. That there are pros and cons. It is an extremely rewarding career that is never boring. It is however all consuming. There are no half measures when you are in the heat of battle. In the end, the only reason to do it is that you absolutely love litigation.

2. Too many to name that have inspired me in different ways. Professionally, certainly Eddie Greenspan, Justice Marc Rosenberg, Clarence Darrow, to name a few.

3. I don't. And I don't put pressure on myself to try. You can't be all things to all people all the time. So sometimes, my professional commitments take priority and sometimes my family commitments take priority.

4. Criminal law and evidence.

5. Blood Meridian by Cormac McCarthy.
Michael E. Barrack
Thornton Grout Finnigan LLP, Toronto
1. It is one of the rare careers that people enjoy as much, or more, when they are older as when they are younger.

2. My father, who never attended university, but believed his lawyer could solve his problems.

3. By trying to identify what is most important in my life, then committing time to those things and hoping there is enough time left over to do some really unimportant but seriously fun stuff.

4. Anything taught by Peter Hogg. Great teachers are a true gift.

5. Sailing Home: Using the Wisdom of Homer's Odyssey to Navigate Life's Perils and Pitfalls by Norman Fischer.
Scott C. Norton
Stewart McKelvey, Halifax

1. First of all, it is very difficult to appreciate the day-to-day work of a litigation lawyer based on the law school experience unless the student has an opportunity to do some sort of "real world" clinical work as part of the curriculum. In my experience, good litigators have all sorts of different personalities so that is not the defining characteristic. Good litigators have the following common traits: an inquisitive mind, a competitive spirit, a tough skin, and the ability to ask hard questions in emotionally charged circumstances. Litigators have the advantage of having an independent evaluation of their work product by the judge or jury. The reason I really enjoy litigation is that each file provides a completely new set of facts to understand and new people to meet. It provides me with daily education in such fields as medicine, science, engineering, and human behaviour.

2. I was very fortunate to spend my formative years of practice with a very accomplished litigator in Halifax, Harry E. Wrathall. He took the time to teach me every aspect of the "art of advocacy." Harry practised through a period of time where the leading counsel would conduct 30 to 40 trials per year and regularly took issues up on appeal to the Supreme Court of Canada. I thoroughly enjoyed working with him. He taught me the key to being a successful litigator was to step back from the rote steps of production of documents and discovery to find the correct "focus" of the case that would win the day. I also learned a lot from litigating against tremendous lawyers like David Chipman and Ron Pugsley, who, while being great advocates for their clients, were extremely courteous to young lawyers like me.

3. Early in my practice, a senior partner in my firm told me that no one would ever thank me for not taking a vacation. I follow that advice religiously. When I go on a family vacation I have the e-mail feed from the office turned off by our IT people. My assistant will only contact me in a true emergency. What is the point of being in a firm with 200-plus lawyers if they cannot cover for you for two weeks? The practice of law can consume you if you let it. You have to find a schedule that works for you and your family. In my early years I was able to commit more time to the practice before being married and having a child. Now, for me, family comes first. That means I have to recognize that my billings and income will be lower than others who are able to commit more time to the practice. Each person must come to the balance that works for them. While technology provides some ability to work away from the office, the same technology can become a distraction from the time spent with family. Reading e-mail on a BlackBerry during family dinner is not a great idea.

4. Evidence. The professor was Clayton Hutchins, who was a retired lawyer from the Judge Advocate General division of the military. He had a very black-and-white view of the rules of evidence and required us to memorize them for a closed-book exam. That was great foundation for a litigator. He also had great "real life" stories to put the material in context.

5. Fiction: The Bishop's Man by Linden MacIntyre. Non-Fiction: The Boy in the Moon by Ian Brown.
Richard B. Costello
McInnes Cooper, Saint John
1. Being a litigator requires considerable tolerance for stress; the ability to quickly comprehend large quantities of written material in disciplines that may be unfamiliar to you; the ability to multi-task and to go without sleep; and to withstand the slings and arrows of outrageous fortune and persevere.

2. Winston S. Churchill and Ulysses S. Grant.

3. There is no balance between professional commitments and family and social life.

4. My favourite class was taxation.

5. The Portable Enlightenment Reader (an anthology of essays and writings by enlightenment philosophers), Isaac Kramnick; Churchill by Himself: The Life, Times and Opinions of Winston Churchill in his own Words by Winston S. Churchill, Richard M. Langworth; The Decline and Fall of the Roman Empire by Edward Gibbon.
Wendy Matheson
Torys LLP, Toronto

1. Litigators love the courtroom. They want to be on their feet, arguing a point in front of a judge or examining a witness. The adversarial nature of the practice is a challenge, not a hindrance. Many of my corporate colleagues observe that they prefer happy clients, and mutually beneficial outcomes, to the sparring and win-lose results that often characterize litigation. As a student, I did not fully realize that many areas of practice provide intellectual challenges, interesting issues, and rewarding professional experiences. Litigation has those benefits, but other areas of practice do as well.

2. I have had many wonderful role models in litigation, including Bob Armstrong (now an Ontario Court of Appeal justice), Sheila Block, and Trisha Jackson, all from Torys.

3. I think the key is that "balance" begins with an understanding of what your own priorities are. Once you know your own priorities, be flexible and practical about what you can accomplish. And, as I was told in first year, book and take your holidays every year!

4. Remedies and administrative law, because of the inspired teaching of professor David Mullan.

5. The Immortal Life of Henrietta Lacks by Rebecca Skloot.
Joel E. Pink
Joel E. Pink & Associates, Halifax

1. Be prepared for hard work and long hours.

2. My father, Irving C. Pink, who practised law for 65 years and justice Angus L. Macdonald, a retired judge from the Nova Scotia Court of Appeal.

3. It is most difficult at times but what you need is a strong partner who has a good understanding of your work commitment.

4. Admiralty law and criminal law.

5. A new text entitled Modern Trial Advocacy Canada.