Considering a career in the realm of legal academia?
Canadian Lawyer 4Students
spoke to law school deans across the country about what it's like and the path you can take to get there.
1) What/who influenced you to consider a career in legal academia?
2) What is the best part about working in the academic side of law?
3) What is the most challenging aspect of your job?
4) Can you recall one specific situation where you had an impact on a student?
5) What advice would you give to law students who are considering a career in legal academia?
Ian Peach, University of New Brunswick
1) The truth is my career has been varied: I have spent time working on Parliament Hill, in federal, provincial, and territorial governments, in a university-based public policy think-tank, and in legal academia. Throughout my different career paths, the person who had the greatest impact on my career would be John D. Whyte. John was my dean when I was a law student at Queen's University. I worked for John first as his research assistant when I was a student and we have worked together quite frequently in the years since, both in governments and in academia, and have become close friends. As to what has influenced my choices, it is the ability to combine thoughtfulness with real-world impact, qualities that John first taught me and other friends reinforced, that makes legal academia most interesting to me.
2) The obvious answer is the students one gets to teach. Law students are so keen to learn and explore the ideas and questions you put to them and they often have fascinating and novel, but really insightful, ways to analyze the questions. It makes interacting with students tremendously fun. I also really enjoy the opportunity to engage with, and bounce ideas around with, my colleagues both here at UNB and across the country. That kind of broad-based, collegial interaction on issues of mutual interest also makes legal academia tremendously interesting.
3) As a dean, the most challenging aspect is probably managing our budget so we can deliver the maximum benefit to our students as efficiently and effectively as possible for a fair price to them. I suspect, though, that every dean across the country feels this is a tremendous challenge these days.
4) The one instance I can think of is that one of the students I taught at the University of Regina is now considering applying to law school. Because he knew I was now at UNB, it is the law faculty in Canada that he is most interested in coming to. I take that as a real compliment and I would say it suggests that I had a real impact on that student when I taught political science at the University of Regina.
5) If a student wants to take the academic path, my advice would be do it because the opportunities that exist in legal academia to address matters of interest to you excite you. It is hard work and you'll never get rich, but if you're excited about the opportunities it gives you to think "hard thoughts," you will stay motivated to always do your best work and make your best contribution to society's body of knowledge. In truth, throughout my varied — and indeed possibly somewhat strange — career, I have always stuck by the rule of doing what strikes me as interesting and fun, the things that keep me wanting to get up in the morning and make a contribution every day. Whether it is my time in government, in the policy think-tank, or in legal academia, I am happy to say it has always worked.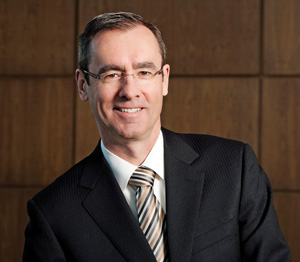 Bill Flanagan, Queen's University
1) Both my parents were school teachers, so education and learning played a large role in the life of my family growing up. I always had a sense that education and learning were the highest of callings. I loved law school and graduate school was even more fun, particularly once I started to get paid to do it with various fellowship and so on supporting my graduate work. I was amazed that I could get paid to do something that was this much fun and this interesting. From graduate school, a career in the academy started to seem possible. One thing led to another, and I was fortunate to begin a career as a law professor.
2) Tremendous amount of freedom to plan your work and research. Your imagination is your only limit, and your research can take you around the world and into fascinating intellectual discoveries. I also greatly enjoy the interaction with students. It's a privilege to be able to work every day with such talented, engaged, and curious students. As a legal academic you have an opportunity to have a major impact on the intellectual development of exceptionally talented students. It's an educator's dream.
3) Making the most of the exceptional opportunity given to me as a legal academic. As a job, it is a one-in-a-million opportunity. We have a responsibility to use this opportunity to have a maximum positive impact on our students and our areas of research. It is a constant challenge to make the most of this precious opportunity.
4) One example might be the role I have played as an openly gay law professor and now dean. Although it is now commonplace to have open LGBT faculty, which of course is great for promoting the recognition of diversity at law schools, this was not always the case, particularly in the late 1980s when I started my teaching career. I can recall a number of students over the years who have found it personally important to them to have open LGTB faculty members. It helps affirm for them that the legal profession and academy welcome diversity.
5) It is important to start early in your legal education to approach professors who you think might be able to serve as a mentor for you. I think of Bill Graham at the University of Toronto, who was a generous mentor to me and suggested that I go to Paris to pursue a graduate degree in international economic law at the Sorbonne, an opportunity that never would have occurred to me in a million years. Mentors can open doors and open your imagination. A career as a legal academic is difficult to develop and requires years of hard work. It also requires a great deal of strategic advice, insight, and direction. Most law students could not possibly figure it out on their own. You will need guidance and the support of senior people in the field. Start to develop those professional relationships as soon as you can, by pursuing research and writing opportunities with your professors. They need to know your work and your ability, and then they can advise you and become champions for you as you invest in the years of school and research that are necessary to become an academic.
Donna Greschner, University of Victoria
1) I fell into it. When a tax law professor went on leave unexpectedly, I was offered a one-year teaching position that included teaching tax law for the princely sum of about $2,000/month, much more than salaries for young associates at law firms. I was tired of being poor and I had always enjoyed tax law. So I said yes, discovered that I loved teaching young people and reading old books, and here I am.
2) There are many best parts. The students: what other job brings me into daily contact with brilliant and committed young people, who keep me fresh and young with their enthusiasm for justice and curiosity about ideas? The alumni: what other job introduces me to people with fascinating careers in every field of human endeavour? The freedom: what other career allows me to read a book after lunch, call it part of my current research project, and get paid for it? Alas, those reading days have disappeared since I became a dean.
3) In an era of reduced government grants and tuition freezes, it is juggling the many diverse and competing demands for resources. The dean's role is akin to being minister of finance for a have-not province: one repeatedly says no to people with terrific projects or proposals.
4) Every so often, I receive an e-mail or card, or I bump into someone at an airport or conference, and I hear about a class or office visit that they still remember vividly and the lessons that they drew from it. These moments make teaching completely worthwhile.
5) Try other jobs first. Look around and explore the many diverse fields in which you can work with your law degree. Find an area that awakens your passions. See how that area plays out in people's lives. Then, and only then, think about going to graduate school and writing a dissertation about a question pertaining to your passion. Why? Because academics need to be self-motivated and only a grand passion will keep you at your keyboard, whistling with happiness as you prepare lectures and conduct research.