The International Chamber of Commerce has announced an agreement with Arbitration Place in Toronto to bolster the international body's presence in North America.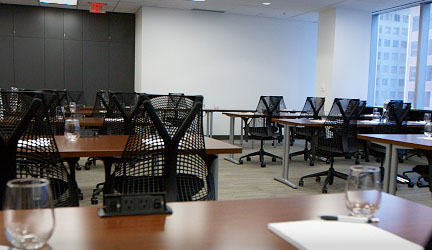 Under the parameters of the agreement, Arbitration Place will provide office facilities for the ICC International Court of Arbitration to conduct its operations in the city. In return, ICC will advocate the use of Arbitration Place for arbitration hearings in Toronto.
Established just before the opening of an office of the ICC court's secretariat in New York, the agreement is in line with the ICC's objective to make the services of the Court's Secretariat more accessible to parties, their counsel and arbitrators in the region.
"This is a very significant development for arbitration in Canada. I am thrilled by it," says Barry Leon, chairman of ICC Canada and head of the International Arbitration Group at Perley-Robertson Hill & McDougall LLP.
Leon says arbitration practitioners are increasingly considering Canada as a venue for their arbitrations to resolve commercial and investor-state disputes.
Having the ICC commit to a presence at Arbitration Place will help make Toronto and Canada become more of a focal point for international arbitration, he adds.
"All Canadians who participate in international arbitration will benefit from this focus by the ICC on Canada," says Leon.
"We are thrilled that the ICC, one of the oldest and most respected institutions for international commercial arbitration in the world, has recognized the quality of our facilities and service and will be advocating the use of Arbitration Place for hearings," says Kimberly Stewart, CEO of Arbitration Place.