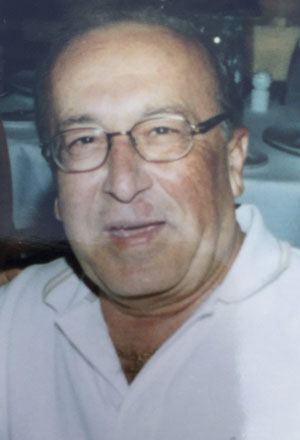 A prominent Canadian human rights lawyer will be representing Toronto businessman Cy Tokmakjian, who is currently being held in a Cuban prison for denouncing corruption in that country, in the appeal of a 15-year sentence.
Last week international lawyers for Tokmakjian and Companies announced Lorne Wildman would be going ahead with appeals to Cuba's Supreme Court to try and reverse wrongful convictions and verdict of the lower court.
In June of this year, Tokmakjian of the Toronto-area transportation company The Tokmakjian Group and two of the company's Canadian employees, stood trial on charges of bribery and other "economic crimes."
At the time, Reuters
reported
that Cuba had prosecuted and would likely send Tokmakjian, who is 74, to jail after he denounced corruption in the Havana government's awarding of contracts. Last month he was sentenced to 15 years in prison.
The company had been doing about $80 million in business annually with Cuba over the last 22 years, selling transportation, mining, and construction equipment but had reportedly been losing contracts. It was the exclusive Cuba distributor of Hyundai, among other brands, and a partner in two joint ventures replacing the motors of Soviet-era transportation equipment.
Prosecutors were also seeking 12 years each for two managers of the company, but they received lesser sentences. All have maintained their innocence.
Lawyers for Tokmakjian announced Oct. 9 they are proceeding with the appeals to Cuba's Supreme Court "despite their serious doubts and concerns that the results are pre-determined as was the case in their opinion with the trial."
"Cy Tokmakjian was detained unfairly and has suffered enough," said Waldman. "Cuba should allow Cy to return to Canada immediately. We will continue to work with the Canadian Government to help us win Cy's release."
Tokmakjian was arrested in 2011 and held for nearly 2.5 years before being charged after his company was caught up in a crackdown on corruption by Cuban president Raul Castro.
In a statement the Tokmakjian family said:
"Our father is a well-respected entrepreneur who has been doing business in Cuba for more than 20 years. Cy Tokmakjian has fallen victim, along with many other international businesspeople, to the internal power struggles within the changing Cuban political regime. Since the very beginning of Mr. Tokmakjian's legal ordeal in Cuba, he has been denied the most fundamental human and civil rights recognized under both Canadian and international law. Cy is innocent."
Documents released last week reveal glaring contradictions in Cuba's reason for handing Tokmakjian the 15-year sentence and confiscating the assets of the Tokmakjian companies.
"The documents have been released because the court decision has ignored the strong evidence submitted by the defence, in particular crucial testimony by relevant witnesses and experts including the international tax and audit firm Deloitte and the Cuban highly recognized tax expert Dr. Joaquín Cámbara, which demolished the charges of tax evasion, illicit economic activities, and bribery," says Hermenegildo Altozano, the Tokmakjian Group representative and international attorney.
Waldman said in a statement last week that Tokmakjian's human rights were violated throughout his detention.
"Article 9 of the Universal Declaration of Human Rights says that no one shall be subjected to arbitrary arrest, detention or exile. Mr. Tokmakjian was detained for more than two years before he was even charged with an offence. That is only one of the many violations of his rights that he has suffered since September 2011," he said.
Waldman successfully acted as co-counsel for Maher Arar at the Commission of Inquiry into the Actions of Canadian Officials in Relation to Maher Arar, which investigated and reported on the circumstances behind his deportation from the United States to Syria where he was subjected to brutal torture.
Tokmakjian's son and two daughters, Raffi, Sylvia, and Ani, have taken to social media to increase awareness of their father's plight by launching a Twitter account
https://twitter.com/BringCyHome
#FreeCYTokmakjian.