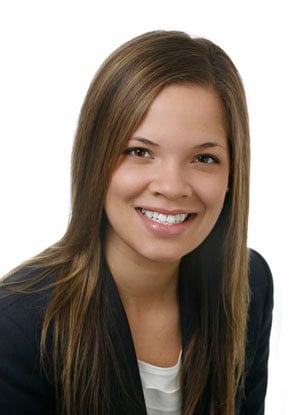 I just enjoyed a thoroughly wonderful Sunday brunch with five friends, all of whom happen to be lawyers called to the bar sometime between 2011 and 2013. If I haven't said it often enough in this column, I'll say it again: having friends and colleagues with whom you can trade war stories is invaluable.

As we passed around the plate of blueberry scones, we got to talking about which of our various friends had switched firms, gone in-house, or changed practice areas. I need look no further than my LinkedIn account, encouraging me to congratulate this friend and that friend on his new job, to know how common this is at our age and stage. All of our friends who had recently moved did so in search of greater personal and professional fulfillment.

We all agreed that at some point in the first few years of practice a shift in perspective occurs. We transition from a terrified newbie lawyer seeking only to survive the first few years into a cautiously confident and skilled lawyer wanting to thrive and shape our own course.

Sometimes the transition is imperceptible and occurs naturally over time. Other times, it is the birth of a child, an illness, or a conflict at work that forces the change. But at some point, we realize we need to be active participants in our careers and figure out a way for our practice to be sustainable and even pleasurable for years to come. We have become lawyers, but how to become (or stay) happy lawyers?

The conversation reminded me of a book I was given shortly after my call to the bar, called The Happy Lawyer: Making a Good Life in the Law by law professors Nancy Levit and Douglas Linder. The authors review the admittedly bleak literature on lawyers, career longevity, and satisfaction. They also chart factors that appear to increase a lawyer's happiness on the job, and offer a corresponding "happiness tool box" full of concrete strategies for lawyers and law firms to implement to see positive results. It's a terrific read, and one that I wholeheartedly recommend.

I'm really proud of my colleagues and former classmates who have taken the risk of leaving a secure job in the pursuit of their goals. I can tell you of the six lawyers who changed jobs in my circle of friends, none of them has regretted the change. Most, in fact, credit the change with keeping them in private practice. However, Levit and Linder also suggest if happiness seems possible in your job, commit to that job. Don't always look for greener grass; water your own.

There are ways to improve the sustainability of your practice from within your current position. You can take on pro bono work to assist those most in need. You can draw some boundaries around your working hours, and strive to stay within them.

Levit and Linder encourage new lawyers to find their "flow" — a concept you're familiar with if you've read just about any career satisfaction book published in the last 10 years. When does time fly for you? Seek out more of those opportunities and hone your skills in those areas. Make yourself invaluable to the files of a lawyer you admire. The work you enjoy will keep coming, and increased satisfaction along with it.

It seems to me most of the advice about fulfillment comes back to increasing one's sense of control: of how, when, and how much you work, what you work on, and one's ability to maintain an overall sense of balance.

Levit and Linder offer rather blunt advice: "If you want happiness as a lawyer, get control of your life. [It] won't be easy, and there might be financial pain, but it has to be done for the sake of your emotional well-being. When we sense our lives are spinning out of control, we are very unhappy creatures."

By the time the bill came for our brunch, we had caught up on everyone's news and consumed too much caffeine in various forms. This type of supportive group environment is, of course, an absolutely critical way to make this line of work sustainable. Without social connections, it's nearly impossible to be happy. Five of the six of us were heading downtown to the office after brunch (yes, on a Sunday), but like most things, it was okay because we could make the trip together.