Katie Sykes, a law faculty member of Thompson Rivers University, has written a paper that outlines international support for the formation of global animal protectionism. It argues law rather than science played a main role in arriving at two landmark decisions.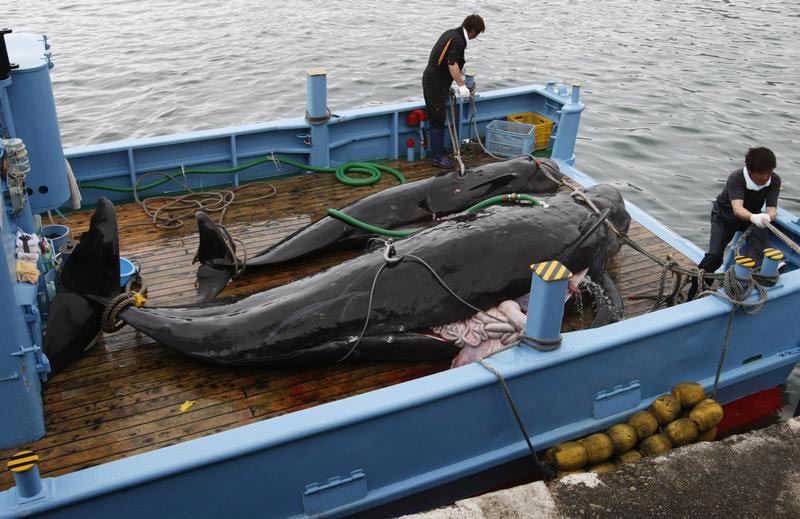 "Science makes for more robust and better-informed legal discourse about animals. But science can only inform, and cannot ultimately decide, the legal questions that arise as international norms of animal protection continue to develop," Sykes writes in the conclusion of the paper entitled "The Appeal to Science and the Formation of Global Animal Law."
It has been accepted for publication in the European Journal of International Law and looks at two significant 2014 international legal decisions that make major strides in the protection of species. They are the World the World Trade Organization's ruling upholding the EU law banning seal products, and the decision of the International Court of Justice that Japan's Antarctic whale hunt is not exempt from the international moratorium on commercial whaling because it does not qualify for the scientific research exemption under international whaling law.
Science plays an important role in both decisions but the paper finds that the decisions are based more on legal arguments with science as a foundation of the arguments.
"Both cases, as well as the broader international controversies over whaling and sealing in the context of which they arose, illustrate the persuasive power of the 'appeal to science': enlisting scientific objectivity and rigour to underpin the credibility of legal arguments and legal norms," says the abstract.
"But the role of science in both cases, while important, is only auxiliary. The questions that the WTO and the ICJ had to resolve were fundamentally legal ones concerning the interpretation of the relevant treaties. The cases also implicated more profound questions of policy and ethics at stake in international conflicts over the protection and the exploitation of marine mammals."
The abstract and paper can be found at on the Social Science Research Network.