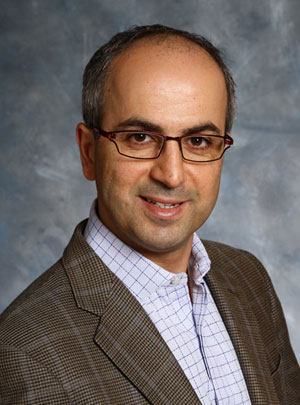 If you are a frequent user of
CanLII
(the Canadian Legal Information Institute, funded by the Federation of Law Societies of Canada), you may have noticed last week it introduced a new, sleek search interface, as part of an overhauled web site.
The changes to the interface are fairly extensive both in form and function. They relate to everything from significantly expanded search template fields, to search refinement options, and sorting results by various criteria.
While these changes are immediately visible, equally important are significant improvements to CanLII's search syntax capabilities (CanLII calls them "query syntax"). I will address some aspects of the search syntax later in this article.
Helpful snapshots of the new changes were prepared by British Columbia research lawyer Catherine Best on her
Best Guide to Canadian Legal Research
blog on
Sept. 17
(which also lists additional blog posts with additional information), and
June 19
. In addition, the blog has a comprehensive reference
table
summarizing the search syntax for not only CanLII, but also Quicklaw and Westlaw, organized by feature.
If you would like to become an experienced user able to create precise search queries, search syntax is the tool to use. By "experienced user" I do not mean those (including me until recently) who have been searching CanLII for years, but using only the most elementary search techniques, like specifying jurisdiction and entering a few keywords bunched up in the available fields. You may point out advanced searches have not been available on CanLII until now. That is true. The option of using advanced searching, and becoming an advanced searcher, has only now become available.
If you are a regular reader of my column, you may sense an underlying theme in this and my recent series of articles about advanced Google searching. I believe it is important lawyers equip themselves with the tools necessary to conduct their own legal, factual, and evidentiary research in order to maintain their competitiveness, and I argue, discharge their professional and ethical obligations.
And while we are on the topic of lawyers using CanLII for aspects of online legal research, a market research study CanLII commissioned in October 2012, titled "
National Client Needs Study
", conducted, among other things, a national online survey of over 4,000 lawyers (as well as Quebec notaries and articling students) across the country. The study identified a wide range of practice areas of CanLII users. These are the top ones:
• civil litigation (34 per cent)
• corporate-commercial/business (31 per cent)
• real estate (27 per cent)
• wills and estates (26 per cent)
• family (21 per cent)
• labour/employment/human rights (18 per cent)
• criminal (17 per cent)
• commercial litigation (15 per cent)
The study also reported about two-thirds of participants frequently conduct their own legal research — an impressive statistic. But is this figure is inherently skewed by the fact this group of two-thirds of survey participants is, by its nature, composed of lawyers who are already using online tools in their practice? Otherwise, they would not be CanLII users or online survey participants.
This group of survey participants may not accurately reflect the legal profession because the profession as a whole may include lawyers who do not frequently use online tools to do legal research on a regular basis, at least not on their own. (It may be hard to believe but there are some otherwise very capable lawyers who still fall into this category).
Back to where we left off before I sidetracked about lawyers' professional obligations: CanLII's new advanced search syntax tools. Adequately using these tools requires comprehensive review and some practice to fully appreciate how they work, how virtually all searches are affected by their default settings, and how you can change and customize your own search query to improve your search results.
The components of the query syntax may be divided into two broad categories: query processing and operatives. CanLII's
help page
sets out convenient definitions and explanations of all query syntax elements.
Query processing is comprised of the following components:
• queries without operators
• language
• exclusion of common words
• stem search or accentuated letters
• upper/lower case
• special characters
• punctuation in citations
• parentheses, and
• invalid query
Operators are comprised of the following search tools:
• wildcard searching (*)
• phrase searching ("x")
• Boolean searching (and, or, not)
• proximity searching, and
• priority of operators
While most of these elements are easily understood, I think some need special attention and practice. Even using the same set of keyword searches, you may be surprised how dramatically your search results differ depending on what query process and operator tools you use and in what combination.
In particular, I think the combination of parentheses, phrase searching, Boolean searching, and priority of operators is the main aspect of search syntax to which lawyers should pay most attention to maximize the quality of search results.
The "priority of operators" setting in CanLII is perhaps the most important of these features lawyers need to understand. Simply put, it is a predetermined order of search commands; the order in which your search commands will filter the vast database of documents you are searching.
The search order is important because each one of your search commands only searches what is left of the database the previous command filtered. In other words, each search command progressively narrows down the database.
CanLII explains and gives an example on its search help page of the actual priority of the search commands as follows:
"Priority of operators – Your query is read in a predetermined order of priority that goes as follows:
1. Words containing the wildcard character (*);
2. Phrases placed between quotes ("x");
3. Operators placed between parentheses;
4. The EXACT operator;
5. Boolean and proximity operators, in the following order: OR, /n, /s, /p, NOT and AND.
"Parentheses allow you to change the order of priority of operators. For instance, the query contract/s sale OR seller is read as: find all documents containing either sale or seller, and then return only documents that also contain at least one appearance of the term contract in the same sentence as the word sale or the word seller. In contrast, the query (contract/s sale) OR seller is interpreted as: retrieve all documents that contain the words contract and sale in the same sentence and also return all documents that contain the word seller."
Depending on which keywords you apply wildcard, phrases, parentheses, exact, or Boolean operators to, CanLII will give you different results.
Move the operators around your keywords and phrases in order to change the priority applied to them. Examine how different the results may be.
Now you are on the path to becoming an experienced CanLII user! Search and you shall find.