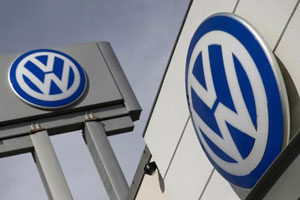 The scandal currently rocking Volkswagen could take "months and years" to overcome and is proof compliance programs need to be brought from the back office to the front office, say risk management experts.
"It's difficult to believe that such a widespread, intentional, alleged misconduct went unnoticed by senior executives," says John Ratchford, principal and general counsel for Navigator Ltd. in Toronto. "Irrespective of what the actual proof is behind it, you start to wonder — certainly there is malfeasance, but it's at least incompetence. I think that's problematic in trying to overcome it."
While the company "seems to be taking some of the right steps" toward righting the damage done, Ratchford says well-established brands can take a long time to recover from scandals like this.
VW's suspension of senior managers, the resignation of its CEO, and an all-out apology are not likely the end of the fallout, say Ratchford.
He adds the alleged misconduct is so "deep" it has already caused serious damage to the company's brand. The fallout will only continue as other revelations come to light and additional legal actions are likely launched.
The main question is whether Volkswagen executives know the emissions-cheating TDI program was bubbling up below the surface? Experts who have seen similar scandals before with Toyota, General Motors, and Enron suggest VW probably did know, at some level, but opted to do nothing to get out ahead of it before it became a full-blown scandal.
It was reported last week that supplier Bosch said it brought the issue to Volkswagen's attention. German newspaper
Bild am Sonntag
reported Bosch claims to have supplied diesel engine-management software to Volkswagen under the impression it would be used only in vehicle testing.
According to
Car and Driver
magazine, the software, which was able to activate emissions-control devices when a testing environment was detected and deactivate them during normal driving, somehow ended up in production vehicles.
As well, one of VW's own engineers apparently tried to blow the whistle on the illegal program in 2011.
"I'm willing to bet someone raised it with management and was either fired or shut down for complaining about it," says Dave Curran, global director of risk and compliance at Thomson Reuters. "What you often find is they had a culture problem. What matters is whether the audit committee is actively engaged and challenging things."
In both the private and public sector in Canada, Ratchford says there's been a culture change over the last few years that puts value on whistleblowing.
But Curran says "legitimate whistleblowing" is rare and hard to find because it's difficult to be anonymous in many organizations. He says long-term employees with financial stakes such as pension plans feel they "can't raise that flag."
"There are people who would have access to this information, but they value their careers," he says.
In order to have a strong ethics and compliance program, Curran says organizations should provide compliance teams with:
• True and direct access to all levels throughout the organization;
• Sufficient and genuine support from senior leadership and the board (not just a "check-the-box" system);
• Ability to influence and make real change;
• True accountability (versus responsibility without power);
• Proactive, sustainable programs; and
• Compensation aligned to doing the right thing versus simply hitting quarterly numbers.
"The buck stops with the audit committee and frankly most of them are mailing it in," says Curran. "They aren't doing their own independent fiduciary role of questioning —they don't do any independent probing."
VW's alleged tampered engine-management software may be the tip of the iceberg for automakers, says Curran. It is already known many carmakers are worried about cyber security risks behind much of their
in-car software
.
"Companies should be pre-cleansing," says Curran. "This is all predictable — whether it's manipulation of software or ignition switch problems — these companies are going to have problems. So are they bringing it out in the open and self-reporting or stuffing them in a stovepipe? And how do compliance and legal groups get authorized to have those conversations without retaliation?
In terms of turning the corner to the next stage of picking of the pieces, VW may be looking at a long road back.
"I would presume at some point once they get through the crisis they have to become a champion on the very issue that got them into trouble in the first place," says Ratchford. "The problem is they kind of had that reputation — they received a number of awards for being a green car company."