Who will be Ontario's next attorney general? It would seem premier-designate Doug Ford has a number of lawyers to choose from based on those who won in their respective ridings on June 7.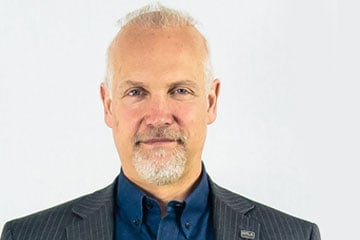 As everyone ponders who will get tapped for attorney general in Ontario's next government, it would seem premier-designate Doug Ford has a number of lawyers to choose from based on those who won in their respective ridings on June 7.
Ronald Bohm, president of the Ontario Trial Lawyers Association, says a number of names come to mind including Orillia lawyer Doug Downey, elected in Patrick Brown's former riding of Barrie-Springwater-Oro-Medonte, as one option, or Ross Romano from the riding of Sault Ste. Marie, who served as in-house duty counsel at the Sault Ste. Marie courthouse, assistant Crown attorney and a municipal prosecutor for the City of Sault Ste. Marie.
There is also Roman Baber, who took on York Centre, historically held by Monte Kwinter and the Liberals for 25 years, who won the riding Thursday night. Baber is a lawyer and partner with a small law firm practising insurance and commercial litigation.
Bohm also highlighted Caroline Mulroney in York-Simcoe and Christine Elliott in Newmarket-Aurora as possible considerations for AG.
Elliott was also the name put forward by criminal lawyer Frank Addario.
"I would say without knowing many of the possible [candidates] that Christine Elliott is one obvious choice. A smart lawyer," said Addario.
Walied Soliman, chairman of Norton Rose Fulbright Canada LLP and former chairman of the Ontario PC party election campaign, says Prab Sarkaria, a corporate commercial associate from the riding of Brampton South, would be a good choice.
"There are many very qualified MPPs that premier-elect Ford can pick from. One unique idea would be star MPP Prab Sarkaria. He is a lawyer at Miller Thomson and would be Ontario's first Sikh attorney general," Soliman said in an emailed comment.
Bohm praised the work of former Liberal attorney general Yasir Naqvi, who lost his Ottawa Centre seat Thursday night to NDP candidate Joel Harden.
"He [Naqvi] did a good job. He introduced new policy reforms and simplified procedures that I hope will be continued," he says.
For example, in October, Naqvi announced a new bail directive for Crown prosecutors that could see more people being released from custody while awaiting trial.
Former attorney general Michael Bryant, now executive director and general counsel at the Canadian Civil Liberties Association, declined to offer his thoughts on who the next AG might be, but he said the individual really fulfils two roles — "one is political and one is independent."
He noted that it can be an "exciting but excruciating" time for elected MPPs as they wait by the phone to see if they are chosen for cabinet positions.
While a number of high-profile candidates in the Ontario PC Party are lawyers, a recent Canadian Bar Association seminar in St. John's explored the fact that, over the last few decades, there has been a steep decline in the number of lawyers serving in public office. Bryant says there are several reasons for that — remuneration being one of them.
"MPP salaries have been frozen for many years and while they are just as busy as members of Parliament, they make a lot less," he says.
It's also a reflection of the primary issues at stake in provincial politics — education and health care and the fact more educators and those experienced as school board trustees and business backgrounds are seeking out political office.
Reacting to the change in government, the CCLA sent an electronic communication Thursday night soon after the PC victory was declared with the subject line "Post-Election Anxiety?" with a message encouraging people to "Join, donate, step up your inner-activist."
Bryant says it wasn't a direct response to the Progressive Conservative win but because a change in government, especially after a long period of the same party being in power government, makes some citizens nervous.
"We've never crunched the numbers to see if we get more civil liberties issues with one government over another, but [we] know it can affect our business," he says.
When populist governments are elected to power claiming to speak "for the people," Bryant says, it can cause concern for those who worry about human rights violations.
"Time will tell whether or not this is indeed a populist government, but it is becoming a concern globally," he says.