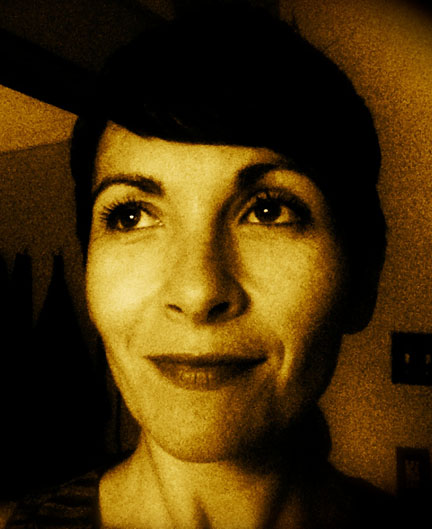 Recently I made an enormous decision: I quit an excellent articling job at a big firm in Edmonton. Leaving the position was very difficult, but the stress and pressure I was feeling after only three weeks of work was so great I was not eating or sleeping.
I stumbled to work at 7 in the morning and walked into my house at nearly 7 in the evening each night. When I arrived home, my ability to even concentrate on my family was so compromised that trying to recollect that time now is practically impossible.
The process of applying for an articling job in Alberta occurs one year in advance of graduating from law school. The hiring procedure, which is mandated by the Law Society of Alberta, dictates application deadlines, and as a result, interviews all happen at the same time.
Some students, the lucky ones, find that particular week to be immensely challenging as they bop from one firm interview to another, often accompanied by a firm dinner, followed by another firm interview.
Once the week is complete, everyone must wait until the following Tuesday morning at 8 a.m., when firms are allowed to call those they wish to hire. I received one of those Tuesday morning phone calls. I was stunned and elated — I had an articling job. It was almost like receiving a unicorn as a gift.
It is no secret that for law students, the articling position has become legendary in its stature. Before any of us even have our timetables memorized, we are pressured to begin thinking about finding the perfect articling job.
As the first few weeks of law school unfold, young men and women are faced with determining their entire futures. With many provinces experiencing shortages of jobs, students begin their legal education with the fear there will be no position awaiting them once the degree is completed. This can lead to impulsive decisions rooted in fear: how on earth can we really know what we might want to do mere days into a law degree?
When I applied for and ultimately accepted my position, I did worry the type of law practised at the firm was wrong for me. However, it was reiterated over and over again that the area of law was irrelevant; what mattered was the exposure to as many areas as possible. In other words, view articling as a fourth year of school.
I adopted that perspective, even though there was still something nagging at me to reconsider. Two weeks before I was to begin, I considered postponing articling for a year. I felt rushed and pressured, with no room to breathe between completing my last semester and beginning my legal career.
In the end, I decided to carry on, worried that I would look foolish otherwise. My school peers who weren't articling were either clerking or going on to pursue an LLM. Neither option was a fit for me, simply because my grades were not good enough, and it was necessary to start making some money.
After nearly a month of working, I quit. Of course I was nervous and terrified to do so. Of course I was worried about my professional reputation. Fortunately, I worked at a firm filled with remarkable people who understood my predicament.
I am an older student, have teenaged children, am married, and was already finding the time commitment unmanageable. I did not leave articling because big firms are horrible, or the expectations were too much. Practice is incredibly demanding, and remains so for years. It takes a sincere commitment.
I left articling because I have decided I do not want to practise law. It turns out that this is an actual option, rarely discussed in our three years of legal education.
Naturally, I have received much criticism for my decision. People have written to scold me for pursuing a job I didn't want or need, then having the nerve to accept it and then abandon it. Others have accused me of failing to research articling jobs sufficiently; I should have known what I was getting in to, and picked a different path. More have indicated a smaller firm would have been the better choice, but that I can't expect firms, big or small, to tailor their practice to my lifestyle. Some even mentioned taking such a job was not in the best interest of my family, and I ought to have known as much.
I can handle the critiques, and offer some points in return.
First, I don't expect law firms to tailor their practice to my lifestyle. I do think it is hard to achieve the coveted work-life balance working at big firms. Some people do succeed at doing this. Where the system fails is at the law school level, where big firms are highlighted as the best choice overall. Schools have yet to develop an emphasis on non-practice options, something that would certainly have helped me.
Second, of course I inquired about the job requirements before I applied. I made huge efforts to meet with students working at the firm to hear about their experiences. One of my discoveries was that salaries and hours are never explicitly discussed, and even though we know the pay is minimal and the hours are long, this remains an abstract notion until put into actual practice.
Third, my decision to apply for, and accept, a position at a big firm was in my best interest. It was also in my best interest to leave the position when I discovered the fit was wrong. A law degree holds tremendous value, whether a student practises or not. I recognize and fear many students won't actually have the luxury of exploring their deepest needs and desires because school debt is such a huge motivator, and I think this is why it is possible to end up in a job that is wrong for them.
So now what? Paving my own path is a difficult and courageous task, but experiencing misery in the wrong job is more difficult. I plan to take the advice of many good friends: to go towards what I love, to what makes me feel good, and to what energizes me. It takes some serious pluck to think for myself in an industry that values few options, but I'm up for it. Here's to that.
---
Stephanie Laskoski is an unconventional wife, over-committed mother, political maniac, former modern dancer, wanna-be-writer, law graduate, and simply unpredictable. You can find her at
www.stephanielaskoski.com
.