Nearly three-quarters of legal operations leaders are lawyers who have successfully transformed their skillset and 59 per cent are held by women, a new study into the role has revealed.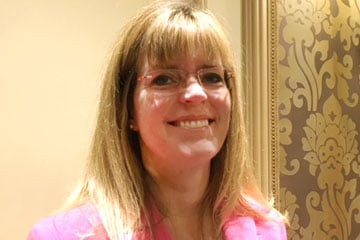 LAS VEGAS: Nearly three-quarters of legal operations leaders are lawyers who have successfully transformed their skillset and 59 per cent are held by women, a new study into the role has revealed.
The "Anatomy of a Director of Legal Operations" study analyzed 235 profiles of current directors of legal operations on LinkedIn.
The analysis, produced by the Corporate Legal Operations Consortium and LawGeex, reveals that law degrees remain the most common route to becoming a director of legal operations.
The research finds that 71 per cent of directors of legal operations have a law degree, but legal training is not essential — the remaining 29 per cent of those in the role have no formal legal expertise. The analysis also shows that 59 per cent of those in the role are women.
"The ops director role requires a lot of advocacy but also requires a lot of collaboration," says Steve Harmon, vice president and deputy general counsel at Cisco and a member of the CLOC executive team speaking at a press conference with reporters today. "I think without getting stereotypical too much, women have often been very successful in building coalitions."
Collaboration is a key component of the role, said Lisa Konie, senior director of legal ops at Adobe, adding that the art of multitasking and being adept at juggling many things is indicative of most professionals in operations roles.
Konie says she "fell into" the legal operations role 10 years ago while working as a trained licensing lawyer who found herself gravitating to projects in-house at Adobe while handling outbound licensing transactions. She had been noticing pockets of inefficiencies across the work she was doing and with the team she was supporting.
"I started to get involved and then it began to grow and when you start demonstrating an interest and a talent for things like this people latch on to that. The notion of that 'chief of staff' concept started growing very holistically in the role I was in," she said. "My boss went to our general counsel at the time and asked to create this operations role outside of just our team but supporting the entire legal organization."
Legal ops is involved in areas such as privacy, cybersecurity, e-discovery, compliance and policy management.
The analysis suggests the high-demand role is a powerful alternative for lawyers who are interested in project and process management and consulting. It is also a dynamic role for those with a strong consulting and operations background.
Harmon also commented on the growth of the role generally, noting that some attendees at CLOC 2018 have been in the legal operations role less than two years.
The role has also evolved to be an executive member of legal departments and organizations, said Connie Brenton, president and CEO of CLOC and senior director of legal operations at NetApp. Inc.
"It's not evolving to senior management — it's there, it is an executive role," she said.
Brenton also referenced a recent American Bar Association study that shows women are leaving partnerships at external law firms "because they aren't having fun."
"They don't like the role they are in and this is a new role that gives them an opportunity to do something completely different and it's a ton of fun and very different from a traditional role," she said.
In general, Brenton said, "the new lawyer" of today has to have some kind of business background.
"You need to understand the business and have a broad understanding of the business. I would recommend anyone, whether interested in legal ops profession or not, get a business background and understand the numbers. You're supporting the business and you would be surprised once you get to the lead role [in operations] they pay as much or more than some law firms," she said.
According to the analysis of tiles by CLOC and LawGeex, 25 per cent of directors of legal operations have an MBA and a business degree appears to be the most common bachelor's degree for those currently in the role (24 per cent). Other first degrees include English (3 per cent), natural science (2 per cent), art history (1 per cent) and journalism (1 per cent).
Those in the role have been at their company for an average of 6.7 years, often transitioning into the position. The most common stepping stone to a director of legal operations is a general legal role or general counsel (54 per cent) or paralegals (10 per cent), while 24 per cent have previously held a role of director of legal operations in a different company or have been promoted from a position of senior manager in legal operations.
The study showed that companies embracing the role, which can attract annual salaries of US$300,000, include Fortune 500 firms (making up 21 per cent of the sample), Fortune 1000 businesses (an additional six per cent of those analyzed) and top 500 listed U.K. companies (three per cent). Right now, the majority is headquartered in the United States (78 per cent), but companies that have introduced the position are also based in 14 other countries, led by the U.K. (4 per cent), Canada (3 per cent), the Netherlands and Switzerland (both 1.3 per cent).
The position is seen as "exploding" in demand, which is justifying high salaries and changing the legal profession.
CLOC has seen its numbers rise to more than 1,000 companies from around 80, including 25 per cent of the Fortune 500. Those legal departments, with the director of legal operations, wield a purchasing power of US$50 billion.
In its third year, the CLOC Institute conference started in 2016 with 500 attendees and grew to 1,000 last year. This year, there are more than 2,000 attendees and 700 organizations from 37 countries.
CLOC offers scholarships to law students who are demonstrating a legal operations mindset and putting it into practice.
The conference continues through Wednesday.