British Columbia employer fined more than five figures for incident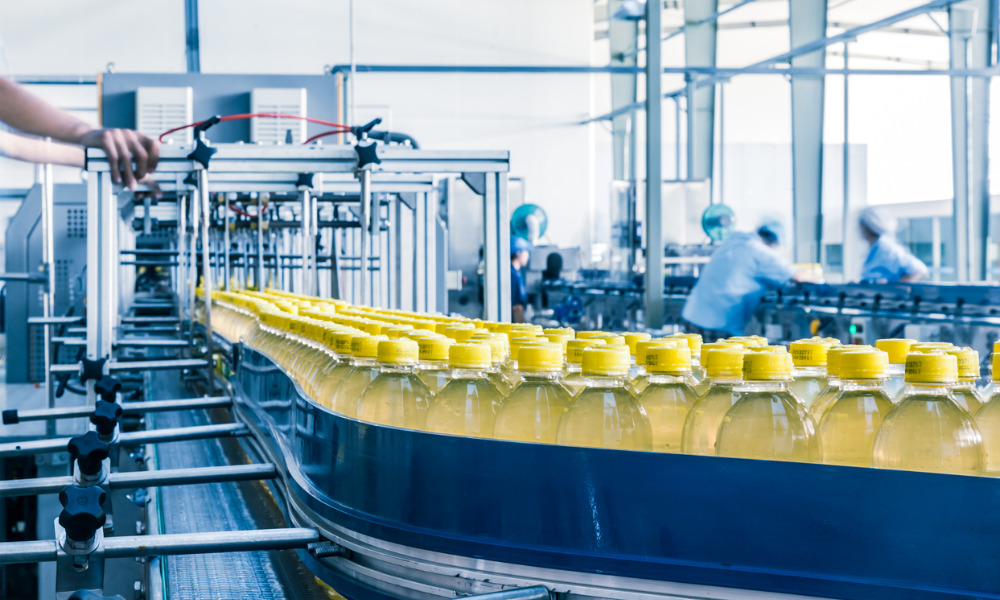 British Columbia manufacturing employer Prime Health Ltd./Asian Herbs & Nutritionals was fined $28,090.34 after one of its workers was seriously injured in the workplace.
On the of the incident, a worker tried to dislodge a plastic bottle from a sorting and conveyor machine. While doing this, the worker came into contact with a nip point and was seriously injured.
Responding to the incident, WorkSafeBC visited the firm's health products and manufacturing facility in Maple Ridge.
It found that the machine had not been locked out, and the safeguard in place was not effective to protect workers from hazardous points of operation.
"The firm failed to ensure machinery was equipped with adequate safeguards. The firm also failed to ensure no work was done on unguarded machinery until the machine was locked out. These were both repeated and high-risk violations," according to WorkSafeBC.
Previously, Ontario employer Trisan General Contractors Inc. was fined $55,000 for an incident that left one worker critically injured. The worker was attempting to set a 'position arm' of an attachment to the lower jaw of an excavator when the incident occurred.
Also, Ontario employer Triple M Metal Corp was fined $120,000 after one of its workers was critically injured in a rail car collision. As the worker was either climbing onto rail car 3, or releasing the mechanical brakes while standing on rail car 3, the other crane operator shunted rail car 1, sending it down the tracks, coupling with rail car 2 and eventually colliding with rail car 3. During this process the worker was critically injured.
Ontario employer 1086289 Ontario Inc. o/a Urban Electrical Contractors was also fined $85,000 after a worker suffered a critical injury. As the worker was connecting electrical cables located in the main electrical switchboard at the project, an electrical explosion occurred, critically injuring the worker.
Saskatchewan employer Ryderz Contracting Inc. was also fined $50,000, along with a surcharge of $20,000, for an incident that left one worker injured. The incident took place on April 21, 2020, at a worksite in Saskatoon. While loading concrete forms, the form cage tipped over and injured the worker.
Lastly, Saskatchewan employer Gardiner Plumbing Ltd. was fined $20,000 plus an $8,000 surcharge for an incident that left one worker seriously injured. The incident took place on August 7, 2020, at a worksite near Île-à-la-Crosse. A worker fell when a roof structure collapsed. The worker was seriously injured.