The ADR Institute of Canada has drafted a framework for mediation-arbitration processes.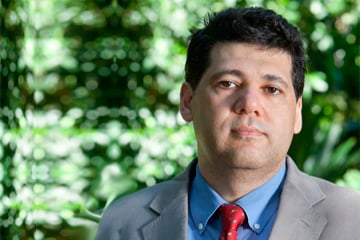 The ADR Institute of Canada has drafted a framework for mediation-arbitration (Med-Arb) processes, and is creating a designation for Med-Arb practitioners, the first in Canada and believed to be the first in the world, says ADRIC's vice-president, Elton Simoes.
Med-Arb is a hybrid approach to dispute resolution that combines the benefits of both mediation and arbitration. Parties first attempt to collaborate on an agreement through non-binding mediation, with the help of a mediator. If the mediation does not result in a settlement, the mediator assumes the role of arbitrator and, following agreed upon arbitration procedures, issues a binding decision.
"The mystery here is why [Med-Arb] has not been institutionalized before, why we haven't focused on creating a framework earlier," says Simoes. "It's a great application, a cutting-edge process, and Canada has the potential to lead in that field."
Typically in legal disputes, he says, the parties have different expectations of when the dispute will be resolved, and there are two likely outcomes of that. The first is that party that has the longest acceptable timeframe for resolving the dispute will determine the timing of the resolution. The second is that the party with the shortest timeframe will have to make concessions; "there's an imbalance of power there," Simoes tells Legal Feeds.
"What that [Med-Arb] process does is put everyone on the same clock. There's certainty on the timing of the outcome," or resolution, because deadlines have been agreed on from the outset. "Once you know the steps to get there, both parties are in the same timeframe, … they can then work toward a solution in the mediation phase, and if not, go to arbitration.
"It improves the efficiency of the dispute resolution process," he says; "it gives finality to the process."
In December 2015 ADRIC committed to developing guidelines, or a framework, for Med-Arb processes. ADRIC struck a Med-Arb Working Group in 2018 to develop rules and standards of practice, agreement templates, and designation criteria. The working group comprised Med-Arb experts from across Canada including Simoes, who is chairman of the board of the Alternative Dispute Resolution Institute of BC as well as VP of ADRIC, and members Anik Béland, Colm Brannigan, Genevieve Chornenki, Arlene Henry, Gerry Nera, Marge Thompson, Rick Weiler and Michael Welsh, who developed the materials.
"ADRIC collaborated with its seven affiliates," as well as Mediate BC, "to learn from regional efforts and knit together an 'ecosystem' of Med-Arb solutions containing different elements, to broaden the impact for users of Med-Arb in all of Canada," says Janet McKay, ADRIC's executive director.
"Mediate BC has also contributed significantly to the field of Med-Arb in British Columbia," and its "exploration and development of Standards of Conduct for Med-Arb practitioners was sound and meticulous," says McKay. ADRIC is also grateful to Mediate BC for inviting ADRBC (an affiliate of ADRIC) to participate and contribute its arbitration expertise to produce a final document that is impressive and thorough, she adds.
In January 2019 the group reported to the ADRIC board of directors, which accepted the working group's recommendations and requested that the ADRIC Ethics & Professional Practice Committee conduct its own review. A plain-language expert will also review the proposed Med-Arb Rules to ensure they are streamlined and practical.
The new framework will be introduced at ADRIC's annual conference in Victoria in November and will be implemented in 2020, says Simoes. Med-Arb practitioners will also be able to apply for the designation then.
"What ADRIC is doing is creating an eco-system" to manage and understand the Med-Arb process, and to create a designation that will lead parties in a dispute to the right practitioner, says Simoes. "What must an individual do to be a good practitioner? What are the code of ethics, the standards? That's step one."
Step two was defining what the Med-Arb agreement should look like, including the terms of engagement; and the third step was developing rules for the Med-Arb process.
ADRIC has now defined how a practitioner should practise, recommended templates for agreements between parties, the roles of the mediator, adjudicator, and arbitrator, and the steps that must apply to that process.
ADRIC's goal in developing a Med-Arb framework was "to use the advantage" of both mediation and arbitration, says Simoes. "Med-Arb can deliver that. That's not to say there's not a space for pure arbitration, or mediation. [But you] have clear markers with Med-Arb."
Larger issues at stake, the need for resolution of a dispute within a specified timeline and a dispute that would be very costly to litigate are best suited to the Med-Arb model, says Simoes.
"The trick is, the right process must be applied to the right file. Then, Med-Arb is a fantastic tool."
Editor's Note: A few paragraphs were added to this story in August 2019 which mentioned the role of the seven affiliates including Mediate BC in this process.