Government help, creditor and lender patience and leniency seen as factors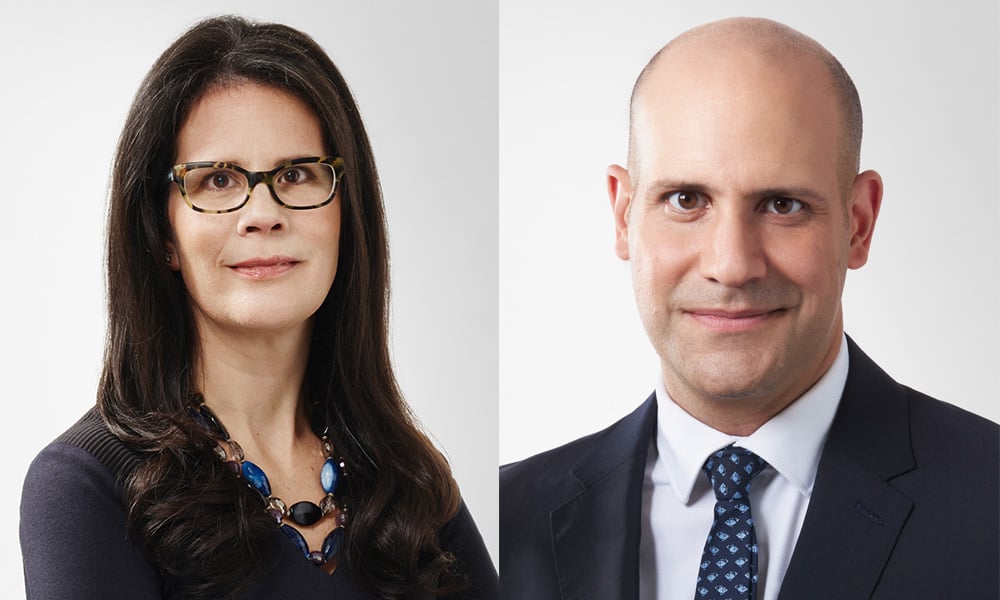 Despite the unprecedented economic conditions caused by COVID-19, the number of business insolvencies has surprisingly plummeted since the pandemic was declared in March 2020, according to a study put together by Davies Ward Phillips & Vineberg LLP.
"Our report shows that the insolvency trends in 2020 are more complicated than simply just looking at the numbers," says Davies partner, Natasha MacParland, one of the co-authors.
"At the beginning, people were anticipating a surge in insolvencies, which clearly has not happened. And there appears to be multiple factors at play, both micro economic and macro economic, as well as non-market factors relating to government subsidy packages and the actions and reactions of creditors and lenders."
MacParland's colleague, partner Christian Lachance, says that in many ways, it was "not a big surprise" that insolvencies didn't increase dramatically, "given how government helped with grants and loans and lenders helped with patience and willingness to look at solutions other than insolvency."
He says that the concern is what happens if the pandemic continues much longer and the government programs come to an end, and creditors decide they must take action.
The report says that while business insolvencies were up in the third quarter of 2020, compared to Q2, they were still below year-over-year 2019 levels.
As well, firms in the hardest-hit sectors — retail trade, arts and entertainment, recreation — managed to limp along, most likely by making informal arrangements with creditors to avoid collapse and benefitting from government programs.
Nationwide, both total bankruptcies and proposals inched up almost eight per cent overall compared with the previous quarter (21,355 versus 19,767 in Q2), but this number is still well below Q3 of last year (35,535).
In aggregate, the total number of proposals and bankruptcies across the country in Q1–Q3 dropped 24 per cent from 2019 to 2020.
Much of the research for the report was done with the help of Stephanie Ben-Ishai, an affiliated scholar at Davies and a York University research professor and full professor at Osgoode Hall Law School. "She worked with us to ensure our findings and the research was comprehensive and done according to rigorous standards," MacParland says.
Bankruptcies of all types were down 46.7 per cent in Q3 2020 compared with Q3 2019, and proposals were down 35.4 per cent. Proposals were a much more popular option for businesses and consumers, with almost twice as many filed in Q3 as bankruptcies (13,668 versus 7,667).
There were also regional differences, with the number of formal bankruptcies and proposals down anywhere from 35 per cent in British Columbia to 100 per cent in PEI. However, Canada's most populous provinces, Ontario and Quebec, presented a different picture. Business insolvencies in Ontario and Quebec went down only about a fifth compared to 2019. In Manitoba, business insolvencies are up 11 per cent.
Canada's Atlantic provinces, which have mostly open for business and have been protected somewhat by the "Atlantic Bubble," have also decreased the number of insolvency situations compared to 2019.
At the sectorial level, MacParland and Lachance say, it is not surprising which sectors are being hit hardest by business insolvencies in Q3 2020 compared with Q3 2019: retail trade (up 25 per cent); management of companies and enterprises (up 14 per cent); and arts, entertainment, and recreation (up 20.8 per cent)
Sectors that did significantly better in Q3 2020 than in Q3 2019 in a comparison of total bankruptcies and proposals include utilities (down 6 per cent), construction (down 62 per cent), manufacturing (down 33 per cent), information and cultural industries (down 53 per cent), finance (down 50 per cent ), real estate (down 41 per cent), and professional and technical services (down 49 per cent).
A closer look at the retail trade sector reveals that while the bankruptcy numbers are relatively consistent year over year between Q1 and Q3, there has been a noticeable and sustained increase in the number of proposals made by retail businesses. Overall, the number of Q1–Q3 2020 proposals in the sector are more than 59 per cent higher than in the same period in 2019.
In the arts, entertainment and recreation sector, the number of proposals and bankruptcies is up 50 per cent in a Q1–Q3 comparison between 2019 and 2020.
Among larger companies with $5 million or more in debts, an additional 15 companies sought relief under the Companies Creditors' Arrangement Act in Q3 2020, up from six in Q3 of 2019. The most affected sector was retail, with six CCAA filings. While it appears that the pace of CCAA filings may have slowed down from the 27 in Q2, there could be increased filings in Q4 and into 2021, as struggling businesses may have been hoping to hang on through the holiday season.
When looking at CCAA filings from the beginning of 2019, the trend lines look even more dire for big retail firms. Since then, the number of retail filings has increased at a steady rate, a "worrisome trend" that could have strong ramifications for the economy in 2021, says Lachance. Still, CCAA reorganizations can often help a retailer get back on its feet by stopping the clock while it restructures and rid itself of unprofitable leases.
The oil and gas sector also appears to have been hit hard by the past year's events, though the report says this perhaps has more to do with oil prices and consistent challenges getting the product to market than any COVID-19 specific factors.
However, CCAA filings in this sector have continued to drop. One possible reason is the increase in M&A, as values and relative market stability have made Canadian companies very attractive targets for foreign companies with excess cash and other domestic industry players. And again, lenders' patience has likely also helped those in the oil and gas sector stay afloat.
But with 2020 behind us and some optimism that the current COVID-19 vaccination program will get us out of the pandemic, MacParland says the "critical question" is whether nearly insolvent businesses that have avoided formal proceedings (proposals, CCAA filings or proposals) hold out long enough to take advantage of an improving economy.