Laws are in force in Ontario and Saskatchewan and will soon be in Alberta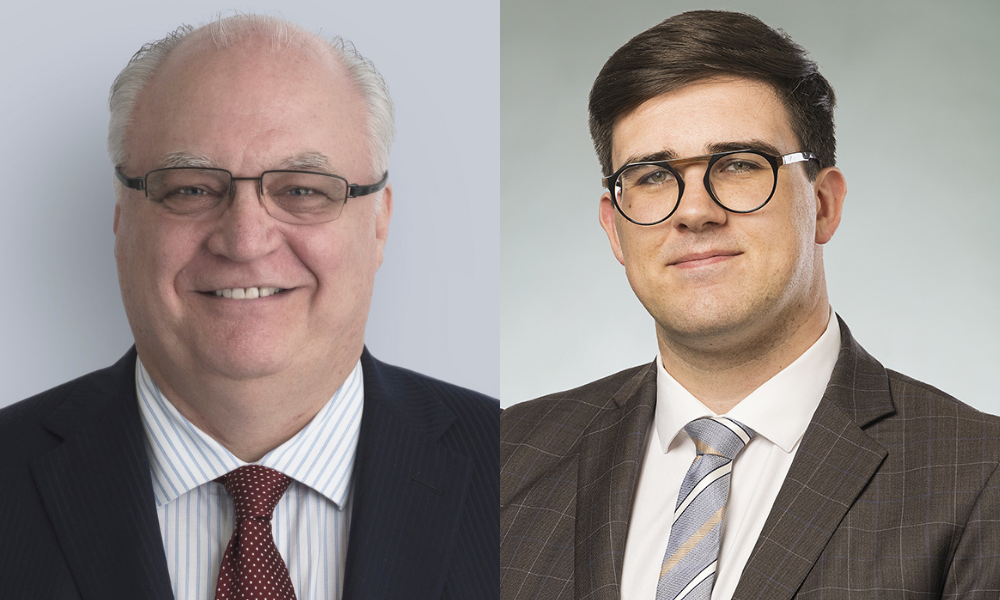 Legislatures across Canada are introducing prompt-payment legislation to expedite the payment of contractors and subcontractors and facilitate the adjudication of payment-related disputes on construction projects.
Prompt payment laws have been in force in Ontario since 2019 and Saskatchewan since March 1, 2022. Alberta's will follow on August 29. The Federal Prompt Payment for Construction Work Act received Royal Assent in 2019, but the law is not yet in force. The same is true of Nova Scotia's legislation. BC, Manitoba, Quebec, and New Brunswick are also considering prompt-payment laws.
The laws provide an adjudication regime to handle disputes. In Ontario, the government has designated the Ontario Dispute Adjudication for Construction Contracts as the authorized nominating authority under the Construction Act. The ODACC administers adjudications and trains and qualifies adjudicators. In Saskatchewan, the Saskatchewan Construction Dispute Resolution Office plays that role.
These prompt payment and adjudication regimes will make the role of adjudicator much more prevalent, says Charles Bois, partner at Miller Thomson LLP in Vancouver. He says various institutions in Canada now offer adjudication training because of the laws' adjudication requirements and construction lawyers and other practitioners will likely gravitate toward these roles like they have for mediations and arbitrations.
Under the law in Ontario, Saskatchewan, and Alberta, once the construction project's owner receives a proper invoice from the contractor, the owner has 28 days to pay. If the owner disputes the payment, it has two weeks to issue a notice of non-payment. Once paid, the contractor has a week to pay subcontractors or suppliers.
The adjudication process allows parties to resolve disputes quickly and mutually, cultivating a better relationship as they continue the job, says Bois.
"That's particularly important on longer-term contracts where you could be looking at multiple years of construction," he says. "You don't really want to be in a situation where you're disputing every single invoice each and every month."
"It's a way of creating a better process to resolve these things and get the parties back to the work without too much frustration."
In jurisdictions under a prompt-payment regime, clients ask how to change contract templates and update internal processes to comply, says Andrew Konopelny, a construction litigator at MLT Aikins LLP in Regina. He says that lawyers are working with clients to ensure organizations are ready for the new timelines, which will be a "big change," as some have been paying on a much longer-term basis.
Longer-term, the laws will "definitely" move parties towards compliance, says Konopelny. He says companies operating across jurisdictions will have to pay attention to whether there are different timelines or specific exemptions.
The prompt-payment laws aim to address a cycle of non-payment when owners and contractors have a dispute over an invoice. Owners often would refuse to pay the invoice until parties resolve the conflict, says Bois. The contractor would then have no financing or cash flow for their work. Most contractors also have a pay-when-paid or pay-if-paid clause in their contracts with subcontractors. So, until the owner paid the contractor, the contractor was arguably not obliged to pay the subcontractor.
"The construction industry felt that that wasn't necessarily a workable approach and started looking for legislation to resolve some of these anomalies when disputes arose about payments or invoices and to ensure that there was a structured framework for payment."
Courts have interpreted pay-if-paid and pay-when-paid clauses differently, says Bois. The pay-if-paid clause is generally understood to mean "a condition precedent to contractor's obligation to pay a subcontractor is that the contractor has received payment in respect of the subcontractor's work." The pay-when-paid clause is similar, but the courts' interpretation is that payment cannot be delayed indefinitely. The invoice must be paid "in a reasonable period of time."
Bois expects the prompt payment laws to try and resolve the pay-when-paid and pay-if-paid clause issues and provide certainty for when and how contractors can expect payment.