$165-million acquisition was 11 months in the making, brings trust services company 'back home'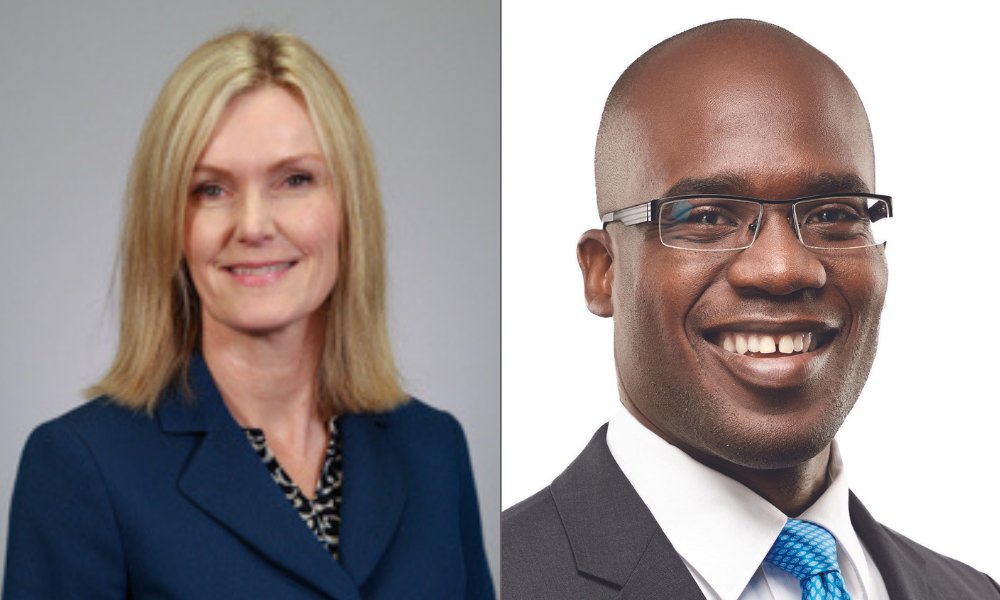 The transfer agency and corporate trust services marketplace has become a little more consolidated with Thursday's closing of TMX Group's acquisition of AST Trust Company for $165 million.
The deal, which was first announced in September 2020, "is expected to enhance the competitive position of TMX Group's TSX Trust business by adding a complementary portfolio of transfer agency, equity plan solutions, corporate trust, structured finance, and proxy-related services," TMX Group said in its announcement.
The deal was almost a year in the making, as there were "multiple levels of review as it related to us being a trust company, and making sure that we had the right processes and procedures and … oversight in place," says Claire Johnson, president and CEO of TSX Trust, in addition to capital "to backstop any catastrophic event."
The transaction needed regulatory approvals under the Competition Act (Canada) and Trust and Loan Companies Act (Canada). The Office of the Superintendent of Financial Institutions had to give its approval, and Minister of Finance Chrystia Freeland herself had to sign off on the deal, says Johnson.
One of the questions that TMX Group had to answer for the Competition Bureau was about consolidation in the sector. "There were really two players in the marketplace that could offer services to the large cap issuers, so more blue-chip clients, and that would be Computershare and AST Trust," Johnson says, so it remains a two-player market at the top level, "and there's significant competition there."
In the mid-cap group, there are about nine players, "and so it went from a nine-player to an eight-player market. Who really wins here are all the Canadian issuers, because there's a certain amount of scale that you have to have to be able to invest effectively, to continue to develop the systems that large public issuers need, and that then benefit all of the medium and small accounts."
Although TSX Trust already wins a large percentage of IPOs that come to market, Johnson says, there are certain ones it hasn't been able to win because it has lacked the full suite of services.
This is "an important acquisition that really lines up nicely with their capital formation business [because] any listed client with TSX, or TSXV, we can now service on the trust side of the business with call centre capabilities, transfer agency, corporate trust; it just really allowed us to be more of a full-service organization."
The deal is "a good Canadian story," says Konata Lake, partner and head of Torys' Emerging Companies and Venture Capital Group at Torys LLP in Toronto, who was on the legal team for TMX Group on the deal. AST had been owned by Pacific Equity Partners (PEP), an Australian private equity company.
"You've got TMX, a strong Canadian company, acquiring a Canadian business, and it creates a large Canadian player in the space."
The acquisition "brings [AST Trust Company] back home," Johnson agrees, and expands TSX Trust's presence across Canada, notably in Montreal, where AST Trust has about 40 employees.
The total consideration of the acquisition, at $165 million, included $30 million of cash.
The TMX Group operates global markets and builds digital communities and analytic solutions that facilitate the funding, growth and success of businesses, traders and investors. TMX Group's key operations include Toronto Stock Exchange, TSX Venture Exchange, TSX Alpha Exchange, The Canadian Depository for Securities, Montréal Exchange, Canadian Derivatives Clearing Corporation, and Trayport, which provide listing markets, trading markets, clearing facilities, depository services, technology solutions, data products and other services to the global financial community.
TSX Trust provides transfer agency and corporate trust services to public and private companies and investors as well as the advisory community in Canada and around the world. It is the largest Canadian-owned transfer agent and provider of corporate trust services
National Bank Financial Inc. was the exclusive financial advisor to TMX Group, and Macquarie Capital was financial advisor to AST Trust Company (Canada).
Torys LLP was legal advisor to TMX Group on the transaction, and Blake, Cassels & Graydon LLP was legal advisor to AST Trust Company (Canada).