Records of extensive negotiation and communication revealed that alternative remedies were futile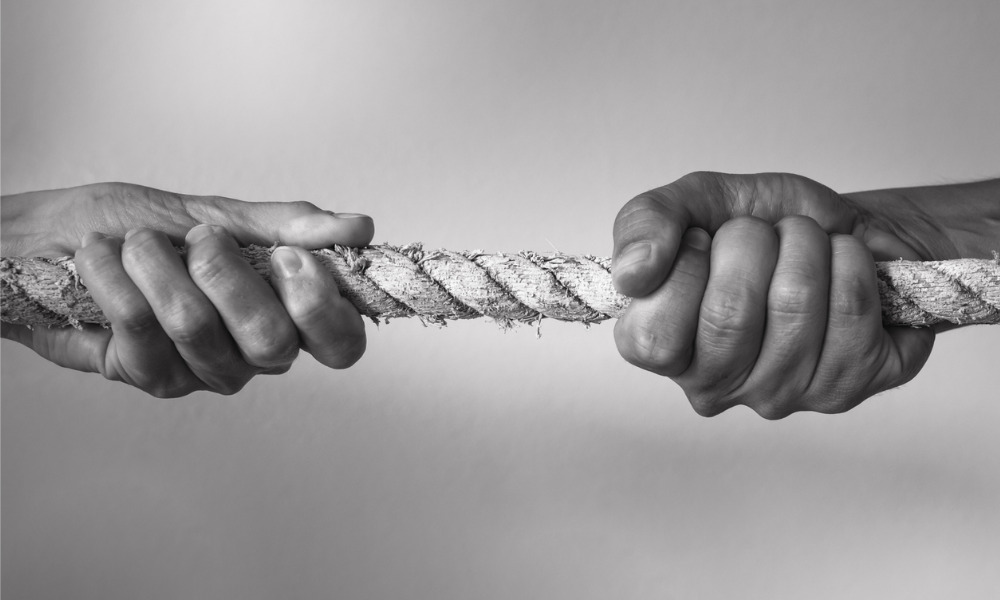 In what Justice Peter Voith described as a case unusual in several aspects, the Court of Appeal for British Columbia upheld an order liquidating and dissolving two companies whose owners had been in a lengthy deadlock on its joint operation or separation of interests.
In Esposito v. Esposito, 2022 BCCA 51, siblings Demetria and Tullio Esposito inherited an equal beneficial interest in two companies. However, they were at odds and tried for several years to either work together or negotiate a separation of their interests in the companies. Ultimately in 2020, Tullio filed a petition under s. 324 of the Business Corporations Act S.B.C. 2002, c. 57 (BCA), for an order directing the liquidation and dissolution of the companies. Demetria opposed the petition, arguing that liquidation and dissolution was "harsh, unnecessary, and the most intrusive of remedies."
Finding that both parties were deadlocked for several years, the trial judge concluded that it was just and equitable to grant the remedy that Tullio requested. Demetria appealed, alleging that the trial judge failed to consider less intrusive alternatives to liquidation or dissolution.
The appellate court disagreed.
While it is true that liquidation and dissolution were "drastic remedies," the detailed records showed that the parties were deadlocked "both in respect of their ability to manage the companies and in their negotiations to separate their interests," said the court.
Further, the trial judge did not need to make findings of deadlock, because this was already accepted by the parties, who had gone through years of negotiations and hundreds of communications, offers, considerations, and other remedies to resolve their disputes, said the court. Notwithstanding these efforts, the court found that no agreement was ever reached.
Since the judge's discretionary decision was consistent with the findings she made, the court dismissed the appeal.